Quit claim or disclaimer deed india

aman
(Querist) 03 February 2021 This query is : Resolved

Dear Experts

What is the difference between disclaimer deed or quit claim ? I want such a deed to be executed & registered for a property located in Uttar pradesh.

Which is more suitable in my case ? i want to get such a deed signed & register it from my brother , where in i would mention that he disclaims if any future potential right whatsover , from our fathers self acquired/ancestral property because i expect in future after demise of my father . currently i have good relations with my brother so he would sign but later in future i am not sure.

Relinquishment deed/release deed i am aware but do not want to execute either of the two , as it will require substantial stamp duty
thanks in advance dear experts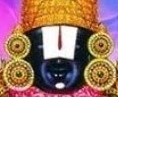 kavksatyanarayana
(Expert) 03 February 2021

For a deceiving mind people, no reply will be given.

Adv K Rajasekharan
(Expert) 03 February 2021

This is an interesting case of purposeful dupery or fraud on one's own brother. The query makes it crystal-clear that he in his real sense would not agree for such a relinquishment.

Even if you get such a document, the document can easily be challenged by your brother in the court terming it as a case of purposeful deception.

If he approaches a court with a copy of this query as it is which on the face of it shows that it is written with a deceptive mindset, you will not get any relief from the court as the court exists for providing relief to people who approach it with clean hands. There is a clear statutory provision on that.

Above all, nobody except God knows among you three who would die first which may make every such futuristic precision planning or prediction topsy-turvy.


Dr J C Vashista
(Expert) 04 February 2021

Well explained, opined and advised by experts.

aman
(Querist) 04 February 2021

Dear experts , you have mistaken my intention in the scenario which is not at all to deceive.

Presently I have already given compensation to my brother of the amount equal to his potential share in my fathers property. Hence My intention to get signed a registered disclaimer/quit claim deed is only to safeguard my interest after demise of my father.
since i have already given compensation to my brother today , i dont want him to additionally also ask for property share after fathers demise.

pls advise best option
thanks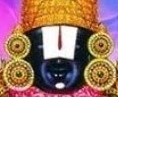 kavksatyanarayana
(Expert) 04 February 2021

You have not stated the fact of giving some money to your brother. Next your father is still alive. After your father, your brother shall execute a Relinquishment/Release deed in favour your brother.

Adv K Rajasekharan
(Expert) 04 February 2021

Dear Querist,

Kindly ignore my response to your query and treat it as withdrawn, if what I understood from your query is not proper and the situation is quite different as you state it now.

Regards,

K Rajasekharan

aman
(Querist) 04 February 2021

pls suggest decision regarding quit claim or disclaimer deed which is better to safeguard my future interests?
relinquishment/release deed will attract huge stamp duty so not wanting to execute that

thanks alot

Adv K Rajasekharan
(Expert) 04 February 2021

Disclaimer and quit claim deeds are the types of deeds, which can be executed without a good title by a person.

The Disclaimer deed can be executed only by married couples and hence that is not applicable to your situation here. So quit claim deed is your only possibility.

But a quit claim deed does not require that the person signing the document needs to have title. He is releasing the interest he has in the potential property.

A potential heir can execute the quit claim deed. The deed shows only one thing that he is releasing whatever claim he has without knowing the claim itself. In case the person executes the quit claim deed does not get any title of the property later, the recipient of the deed receives no property at all.

This is the limited knowledge I have as to these things and sorry for the earlier response.

K Rajasekharan


aman
(Querist) 05 February 2021

Dear Sh K Rajasekharan - thanks for the feedback sir i appreciate it .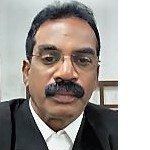 T. Kalaiselvan, Advocate
(Expert) 05 June 2021

You may please note that for whatever reason, you are not entitled to any share in your father's property neither your brother as a right at least not during his lifetime.
Therefore the settlement what you have stated to have made now to your brother in lieu of his share of property out of your father's property, that too after his demise, cannot be legally enforced, especially if your brother is denying to have received the money for that purpose.
Instead you can make a loan agreement for the amount what you have paid to your brother and keep renewing it once in three years till such time your father is living.
Subsequent to that you can get into a compromise settlement with your brother and can ask him to relinquish his rights in the property in your favor in lieu of the loan amount that he obtained vide the loan agreement and can discharge him from the loan repayment liabilities.
There is no such concept called quit claim or disclaimer that would be applicable to this situation.

---