Query on delayed payment of insurance premium

Querist : Anonymous (Querist) 15 June 2021 This query is : Resolved

To
All senior experts
My query is:
If any person made delayed payment of Life Insurance premium (Paid with fine as determined by Life Insurance authority) can he be deprived later(by Life Insurance Company) from Life Insurance benefit on the ground of "Delay Payment of premium"?

I am asking this because, due to prolonged lock down which continue still today(15.06.2021) many employees of this Company is unable to pay their Premium for the month of May & June.
Regards
Abhijit

Advocate Bhartesh goyal
(Expert) 15 June 2021

No, once LIC accepts delayed payment with fine then they can not deprive insurer for benefits of policy.one can't be penalized twice.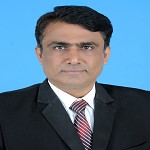 Sankaranarayanan
(Expert) 15 June 2021

Yes I do agree the reply by learned friend Sri Goyal

Dr J C Vashista
(Expert) 17 June 2021

Well advised by expert Mr. Bhartesh Goyal, I agree and appreciate.
Once the premium has been accepted (with or without penalty) LIC has no authority / right to reclaim/ deny the continuation vis-a-vis claim of the policy.

Querist : Anonymous (Querist) 17 June 2021

Thank U to Mr Bhartesh Goyal , Dr. J.C Vashista and other for clarify the issue.
Regards
Abhijit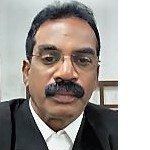 T. Kalaiselvan, Advocate
(Expert) 17 June 2021

If the insurance company is accepting the premium amount with or without penalty, the insurance cover over the life assured starts from the moment the premium amount has been accounted into their account by the insurance company.
The insurance company cannot deny the claim in future due to this delayed payment of premium by the policy holder.


Dr J C Vashista
(Expert) 18 June 2021

Thank you Mr. Abhijit for understanding and appreciation.
---