PVT Hospital Litigation

Devan Krishnan
(Querist) 26 May 2011 This query is : Resolved

n chennai with russian investor (35cr with 80% Share) three doctor started hospital.The four are in the BOD.Now Russian want to include two more director of him.If not he threaten to close the hospital.How to go about in this.Kindly advice
devan

Bovan Cherian Varkey
(Expert) 26 May 2011

Dear Mr. Devan,
I am answering you based on the statements you have made herein above. I have not gone through nay documents or records or share patterns of your company and also on surmise that the company is a PRIVATE LIMITED COMPANY.

There are certain methods also some problem in dealing with this. But, all depends upon the parties(how strong they are both politically and financially).

You have approach the matter very carefully and practically. The very first problem is that being a HOSPITAL, if the offending party makes any scenes it will definitely affect the goodwill of the hospital in general and also personnel goodwill of the directors who are doctors also.

Technically speaking the offending party cannot add on any additional director if the majority of the BOD did not consent or pass any resolution in that regard. You can prolong the BOD meetings etc..

Secondly, if you can raise some money and purchase shares from the offending party ( if he is ready), you can buy out.

Other wise you can issue some more shares and making the voting rights disproportionate with the share holdings, you can safe guard your rights.

Else go for arbitration between the parties and settle it amicably (which is our professional work).


If any further queries do not hesitate to contact me @ 91 94470 22265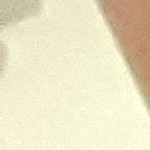 M.Sheik Mohammed Ali
(Expert) 26 May 2011

yes, i do agree expert query reply

Dr. Imran Ahmad, MOZA
(Expert) 26 May 2011

Medical / Treatment Institute business or works in general are not like many other joint ventures. Reason is clear all parties want to safe lives. Find a way mutual one. I think such work should not be closed.
Regards.

Manish Singh
(Expert) 31 May 2011

Since they are having more than 3/4 shareholding they are entitled to amend the AOA and can surely include any number of directors they wish to.

But if are able to prove that it amounts to oppression and mismanagement, you, being the holder of more than 10 % of the shares, can file a petition u/s 397/398 of the Companies Act against them in CLB.
---
You need to be the querist or approved LAWyersclub expert to take part in this query .