Property rental

siva
(Querist) 02 May 2018 This query is : Resolved

Sir,
I had given my house on rental. Now the agreement period is over. When I asked him to vacate the house and he is not willing to do so.
What should I do.
Also the old agreement is missing from my side and is there any issue for that
Kindly advise

Thanking you
Yours sincerely

Regards
Sivaprasad V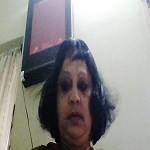 Ms.Usha Kapoor
(Expert) 02 May 2018

Did you register the old agreement ? If so you can apply for certified copies from registration office which are as good as original.Some of the grounds you can mention for eviction of the tenant are Bonafide requirement, tenant has fallen in arrears of rent,contracting a sublease without your consent, setting up title in him adverse to you etc.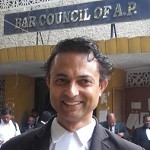 Anil Satyagraha
(Expert) 02 May 2018

Siva:
May-02-2018 Wed, 07:17 AM

1. Issue a legal notice with a demand for "Determination of Lease", "Arrears of Rent", "Eviction".
2. The aforesaid would create cause of action for legal remedies including - Suit for Eviction, Arrears of Rent and Mesne Profits and additionally for Injunction

Disclaimer Notice: This message or any part of it is not construed to be Legal Advice. For legal help, kindly contact a lawyer that specializes in the area of your concern.
~Anil [at] Satyagraha [dot] com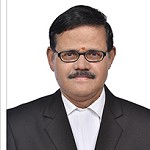 BAALASUBRAMANNYAMM
(Expert) 02 May 2018

Experts have suitably answered your question. You can proceed accordingly. Nothing to added to the above opinions.

Kumar Doab
(Expert) 02 May 2018

Subsequent to above advises that suffice you may Now approach your own very able senior LOCAL counsel of unshakable repute and integrity specializing in rent/civil matters and having successful track record ….. and worth his/her salt …and discuss in person



Dr J C Vashista
(Expert) 03 May 2018

I endorse the expert advise of Mr. Anil.

R.Ramachandran
(Expert) 03 May 2018

I have learnt a very very important thing from this LCI - that whenever any person has any legal issues, one has to do the following:

Please first confirm whether you have your OWN Lawyer. (If you do not have your OWN lawyer, I am afraid, the following other steps will become waste!).
First check up whether he/she is able?
Please also check up whether he/she is Senior Counsel.
Please also check up whether he/she is of repute.
Please check up whether that repute is unshakable.
Then check up whether he/she has integrity.
Then check up whether he/she is specializing in the matter with which you are concerned - in this case rent/civil matter.
Then check up whether he/she is having any track record.
Then check up whether his/her such track record is successful.
Ultimately and finally check up whether he/she is worth his salt.
ONLY, PLEASE REMEMBER, ONLY WHEN ALL THE ABOVE TRAITS ARE FOUND IN YOUR OWN LAWYER, then you discuss with him
Please remember and do not forget, DISCUSS with him/her in PERSON.
Then all your problems/issues will get resolved.

(In Future for any of my issues, I have determined to follow the above check list, WITHOUT FAIL).

Guest (Expert) 03 May 2018

Mr.R. Ramachandran should be having a Lot of Legal Issues him self out of his bitter experiences he had advised or advertised here

Guest (Expert) 03 May 2018

This is a Legal Forum to clarify the doubts of innocent querist Obviously they should be having their own Advocates for the cases.

Guest (Expert) 03 May 2018

This is not the place to expose their depression as a reply to the innocent Querist please.

R.Ramachandran
(Expert) 03 May 2018

Yes, you cannot tolerate one message from me, even though that is not my original, but a repeat (but a step by step elaboration) of what Mr. Kumar Doab has been advising the "innocent queries" (as you put it). BUT just one post above Mr. Vashista in this thread DID NOT SO FAR ATTRACT YOUR ATTENTION - HOW COME? WHY THIS SELECTIVE ALERTNESS?


Guest (Expert) 03 May 2018

@ Mr. Ramachandran,
Very appreciable observation!. You have very well analysed, rather made surgical operation of the post of Mr. Kumar Doab (fake expert with unreal name). I can well understand, when the querist, having got confused with his advice, would approach him to suggest any name with such a distinct traits, he would refer him to one of his pet fake experts for whom he may be acting as a tout.

Even otherwise also, you can expect only vague and irrelevant posts from Mr. Kumar Doab (unreal name) as well as Mr. NJS. So far as Mr. Kumar Doab is concerned, in the name of counsels of unshakable repute, he usually refers the names of 20-25 of his pet fake experts for whom he may be a working a s tout, when some innocent querist finds himself unable to track any such local lawyer with such of his traits, tracks, talent or integrity. Alternatively, Mr. NJS seems to be a jobless fellow. It is not alertness of the expert in anyway, but his undying habit to criticize any or every genuine expert, may probably be due to his unsuccessful career. Both of them are in the habit of making deceptive feel good advice to the querists for the reason best known to them and do not like that anyone should challenge their deceptive and misleading advice. As per their track record, both of them can be seen making multiples of irrelevant posts against a single query in a bid and with the sole aim to get themselves unethically elevated to the highest rank in the Hall of fame at the LCI.

Now, you may expect some more irrelevant & multiple posts by both of the fellows against my observations.


Guest (Expert) 04 May 2018

Screaming in Tears by Made for Each Other is appreciated and could proceed further please

R.Ramachandran
(Expert) 04 May 2018

Why are you shying away from answering my specific point?
Do you find my question too inconvenient to handle?

Guest (Expert) 04 May 2018

Apparently, he may be allergic towards the right advice and also follower of the fake experts, who only confuse the querist with their totally irrelevant & misleading posts. They seem to feel insecure and feel as if their shop would be closed when they find that they cannot mislead the querist in the presence of right kind of advice by some sincere experts.


Guest (Expert) 05 May 2018

Your further screaming is appreciated and could proceed screaming further please

Guest (Expert) 05 May 2018

Screaming is only on your part out of your irritation, Mr. NJS, when you don't find any excuse on the question of Mr. Ramachandran.
.


Guest (Expert) 06 May 2018

Obedience would be always appreciated.

Guest (Expert) 06 May 2018

Thanks for obeying mu commands. Good Boy.

Guest (Expert) 06 May 2018

Still could further proceed with your screaming inviting your partner R. R. also please

R.Ramachandran
(Expert) 06 May 2018

@NJS Rajkumar, better behave. You will not decide who is the partner of whom.

I had written my comments, upon which you commented.
I pointed out to you that whatever I had written is nothing but the same thing which Mr. Kumar Doab had written.
BUT YOU CONVENIENTLY IGNORED THAT.
Doesnt matter. It happens sometimes.
But, after my pointing out the same immediately to you on 3.5.2018 itself, you instead of making amendments, were talking something irrelevant.
Either talk sense or stop unnecessarily partnering me with anyone according to your whims.

Guest (Expert) 06 May 2018

R.Ramachandran proves how irrational and illogical he could be even when the facts are seemingly obvious..

Guest (Expert) 06 May 2018

@ Mr. R. Ramachandran,
There seems to be synonymy between Mr. Kumar Doab and Mr. NJS Raajkumar. Apparently, a fake jobless expert can't tolerate exposure of another fake expert, whose common objective and sole business may probably be to hunt clients for themselves or their bosses by confusing and misguiding the querists. Let them enjoy their tricks.



Guest (Expert) 06 May 2018

The Partnership is just confirmed.

Guest (Expert) 06 May 2018

Jigyasu alias Dhingra and R.R & Co Parthers could continue further and appreciated

Guest (Expert) 06 May 2018

Another set of two irrelevant and out of context posts openly confirms the unsound mental state of Mr. NJS for which he needs immediate medical treatment from some experienced psychiatrist.


Guest (Expert) 06 May 2018

Psychopath Dhingra alias Jigyasu and his Partner could proceed further. Appreciated

Guest (Expert) 06 May 2018

Mental state of Mr. NJS seems to have become quite deplorable.


Guest (Expert) 06 May 2018

Dear Dhin gra alias Jigyasu,, First Please understand I am not your Competitor or your enemy.. If you are feeling insecure whether in your family or your relationships or in your profession this would negatively affect you the most when you wont be fairly treated. Dhingra alias jigyasu had several times complained LCI had not credited Rs 500 to their account. For your status and Experience Mr. Dhingra you should not post such comments. More over this is not the place to expose your anger. Several time you accuse me as I am hunting for clients here. Certainly Not Mr. Dhingra. In all my posts mostly i would have have requested the Querist to contact their Local Advocate only..People could handle insecurity as long as they believe some one is watching out for their well being. Several times I had taken care of you when you were suspended twice here.Having faith in your clients or your partners can help you get thro the waves of insecurity that may over come you from time to time. Any problem could be handled and sorted out in a planned manner including the financial stress. Please accept my post in a sportive and friendly manner. I do have no intention to insult you and if you have such thought i do not mind to apologize. Remember in life one day is gone one day is nearer to the grave.Hope you would accept and agree. Regards N.Rajkumar.
---
You need to be the querist or approved LAWyersclub expert to take part in this query .