Property name transfer dispute

Querist : Anonymous (Querist) 28 March 2023 This query is : Resolved

My Maternal Grantmother has 3 sons and 1 daughter (passed away). Me and my sister are the 2 daughters to her daughter and stayed with her(Grandmother) since our birth. The property is in Dadar East Naigaon BDD Chawl which has gone into redevelopment. After the demise of my granny in the year 2021 the name of the property has to be transferred. Because this is an ancestral property we all eligible for the same. However, my 2nd Uncle is trying to keep only his name as my 3rd uncle departed some years back due to family disputes and me & my sister too moved out in lockdown because of the same. We have a Will power with stating the same but still government is not helping us. Please advice what legal action we should take?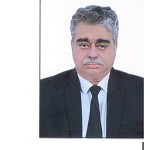 Sudhir Kumar, Advocate
(Expert) 29 March 2023

what WILL says.

P. Venu
(Expert) 29 March 2023

What do you mean by "We have a Will power ......................."?
Whose Will? Who are the beneficiaries? has the Will been probated?



Querist : Anonymous (Querist) 29 March 2023

The Will power written by Grandmother and The Will power says the property should be equally divided between 3 sons and 1 daughter(passed away so between her daughters)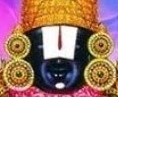 kavksatyanarayana
(Expert) 29 March 2023

It is not a Will Power and maybe only Will. However, the Will power shall be verified to form an opinion as your query is not clear.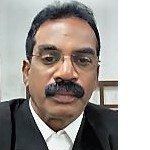 T. Kalaiselvan, Advocate
(Expert) 30 March 2023

If your grandmother owned this property and had left behind a Will transferring the property to all her legal heirs, then you can file a suit for partition or declaration of your entitled share in the property since it has gone for redevelopment.
You consult a local advocate and proceed as suggested.


Querist : Anonymous (Querist) 30 March 2023

Thank you so much for the suggestion. I file a suit as suggested. Could you also clear is there any rule like the person should be leaving there and should not have any other property on his or her name? . Also how much should it cost to file a suit in Mumbai including Lawyers fees?

P. Venu
(Expert) 31 March 2023

Was the will executed when your mother was alive? Moreover, personal law based on your religion applies.

Please post complete facts.
---