property matter

ayushi
(Querist) 26 December 2015 This query is : Resolved

My grandfather died 10 years ago. He and my grandmother have 3 sons. The youngest died last year. My grandfather has a property of about 2 crore. My uncle wants that the regestry of the house to be in the name of my grandmother so that after her death he can have the whole of it. He does not want to share the property with my father who is the oldest. I want to kmow that is it possible to have the regestry done for my father, uncle and grandmother?

ayushi
(Querist) 26 December 2015

Any solution for it?

ADV-JEEVAN PATIL, MUMBAI
(Expert) 26 December 2015

All heirs will have equal share. Even yr

ADV-JEEVAN PATIL, MUMBAI
(Expert) 26 December 2015

Uncle will stop u from claiming yr share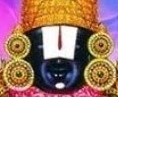 kavksatyanarayana
(Expert) 26 December 2015

if your grandfather did not write any will, then his property will devolve among your grandmother, your father, his elder brother, and the wife and children of his youngest brother (if he married). hence file a partition suit in the court by approaching an experienced lawyer in this type cases.

alexander
(Expert) 27 December 2015

agree with expert
: kavksayanarayans

Rajendra K Goyal
(Expert) 27 December 2015

Your father has a share in the property, he should file case of partition.

ayushi
(Querist) 27 December 2015

What if my grandmother write a will?

Kumar Doab
(Expert) 27 December 2015

It is believed you are Hindu.


If you are not Hindu pursue the personal laws applicable to your religion/sect-subsect/faith and ascertain who are legal heirs/successors!


The grandmother can not write a WILL for more than her share.


Approach the authority under whose jurisdiction the property falls /Patwari with death certificate and affidavit of legal heirs (anyone can apply and avail) and get the mutation record updated, in the name of legal heirs/successors.


If the uncle is not married and has not left any wife and children then his share shall devolve upon his mother (100%).



An able counsel specializing in family/property/revenue/civil matters can help you.

Approach your able counsel.

J K Agrawal
(Expert) 27 December 2015

Ayushi
You used word 'registry'. Normally not registry is there. the only thing is family sattlement and it can be registered or not. The registry is not necessary any where.
As far as it regard to share, the propery of your grand father will be devided equally in sons daughters and wife. (in case of deceased son or daughter deem his heirs), if you have no bhua, the property will be devided in 4 parts, 1 for GM and 3 for all 3 sons heirs.

so do not afraid. No registry possible in any one single name unless others not given their share.

K.S.Srinivas
(Expert) 31 December 2015

The property will be divided in equal shares among all the legal heirs as per the Hindu Succession Act.
---
You need to be the querist or approved LAWyersclub expert to take part in this query .