Property dispute

Querist : Anonymous (Querist) 12 February 2021 This query is : Resolved

'A' sold property to ' B' in 1996 thru unregistered Agreement to Sell and unregistered GPA. The entire consideration amount was paid by 'B' to 'A'. At the time of purchase of property 'B' got executed the Agreement to sell from 'A' in his favour but got executed the GPA from 'A' in favour of C on good faith.
In the meanwhile 'A' has expired in 2005 .
In the meanwhile differences have cropped up between 'B' & 'C' .
Now 'C' is trying to sell the property of 'B' against the wish of 'B' to some third party on the basis of the unregistered GPA executed by 'A' in the year 1996 in favour of 'C' . My Query :
1. Is unregisteted GPA executed by ' A' 1996 in favour of 'C' valid , as on today , even after the death of 'A' .
2. The consideration amount was paid by ' B ' and as such 'B' is the legal Owner of the property , then how can he stop 'C' from selling his ( B's) property to third party.
3. What civil and Criminal actions can be taken by 'B' against 'C' if he sells the property to third party without the consent of 'B' and under which sections of IPC.
4. What criminal and civil action can be taken by 'B' against the intending purchasers.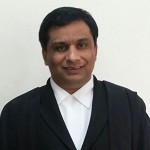 PARDEEP KUMAR
(Expert) 13 February 2021

Forget to take action by B against C, this is nothing but Benami property and B would be liable for the consequences.

J K Agrawal
(Expert) 13 February 2021

As soon as A expired, his GPA also Expired. So do not worry. Rest assured.

Dr J C Vashista
(Expert) 14 February 2021

Q 1. No, the title of property can not be transferred through GPA (whether registred or unregistered).
Q 2 Whether there is a validly executed receipt of consideration ? Even if there is a receipt B can not claim to be owner of the property on the strength of receipt.
Q 3 & 4 It is better to seek professional services of a local prudent lawyer for proper advise and necessary proceeding.
---