Portion taken from my land

Querist : Anonymous (Querist) 09 July 2020 This query is : Resolved

Sir,

A land was equally divided between my father and uncle, my uncle constructed a building in his land plus some portion of my father land. As my father is not aware as there was no boundary given.

Now what can be done please advice


Rajendra K Goyal
(Expert) 09 July 2020

Best way is amicable settlement. If possible and all agree, may take some other portion in the land or get cost of the land taken by the uncle. Can offer to pay the cost of construction in your father's land and get the constructed site.

If no amicable settlement, send legal notice to vacate the illegally occupied portion of your father's property.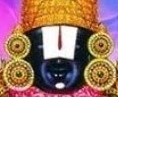 kavksatyanarayana
(Expert) 09 July 2020

Yes. try to an amicable settlement. Otherwise, file a case by consulting an advocate.

Dr J C Vashista
(Expert) 10 July 2020

How did you come to know that your uncle has encroached upon part of the land owned/ share of your father ?
How much is the land involved in such alleged encroachment ?
Is there any evidence ?


Dr J C Vashista
(Expert) 10 July 2020

If your uncle has taken some extra land as alleged, did your father / mother or you raise the issue with your uncle ?
If you have asked him (your uncle) to vacate and handover excess portion (share of your father as alleged) what is his reaction/ response ?

Querist : Anonymous (Querist) 10 July 2020

Sir,

I have decided to built a shop so when mistri measure both side of land, at that time i cam to know.
I have partition DEED where it is written land is equally divided.
I have talk with my uncle he given an excuses its by an mistake.Why we have not inform him earlier as he has constructed building an now not possible to vacant.

Rajendra K Goyal
(Expert) 10 July 2020

Discuss with local lawyer and file case for vacating the portion of land.

try to have amicable settlement afterwards. If favorable settlement possible without filing case, it would be better.

P. Venu
(Expert) 10 July 2020

It will b never be the case that the partition deed would only disclose that the "land is equally divided"; there would certainly be complete description of the land and the shares of each person.

You may first of all ascertain the validity of the observations of the mistry through a qualified surveyor and if the discrepancy is confirmed, try to settle the matter amicably and if not successful, get the survey done through the Taluk surveyor or approach the court .
---