Poa

Kani
(Querist) 13 September 2021 This query is : Open

Kindly advise whether a registered specific POA can be amended?? POA was given for construction and sale of apartments but did POA not mention power to take loan or mortgage the land. Or does it have to be revoked and new poa execute?

Read more at: https://www.lawyersclubindia.com/experts/ask_query.asp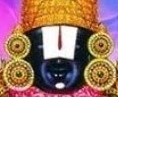 kavksatyanarayana
(Expert) 13 September 2021

A rectification deed may be executed inserting the clause regarding mortgage or loan purpose.

Advocate Bhartesh goyal
(Expert) 14 September 2021

A special power of attorney is executed for particular purpose so no other than that purpose additional clauses ( authority for other purpose ) can be inserted by way rectrification deed.Revoke the said power of attorney and execute fresh General Power of Attorney.

Dr J C Vashista
(Expert) 14 September 2021

I agree with the analyses, opinion and advise of expert Mr. Bhartesh Goyal.
PoA can not be amended.
It has to be re-drafted, executed and registered.

K Rajasekharan
(Expert) 14 September 2021

Power of Attorney cannot be amended.

What you can do is issue a fresh Power of Attorney for the specific purpose for which you want a new one.
---