Pay fixation under ccs rules - reg.

Vasudevan
(Querist) 26 December 2021 This query is : Resolved

I had worked under the Central Government as Accounts Officer (Group B Non Gazetted) and retired on 25.01.2017(FN). During my service, I had performed the role of Group A officer post along with my regular Accounts Officer post. Now I have requested my Appointing Authority to fix my pay under Rule FR 49 in the pay scale of Group A officer. However, no orders has been passed till date. Whether I can file a case before the CAT Bench now. Whether Limitation Clause is applicable? Whether my claim for fixation of pay is time barred? I want to appear as Party In-person before the CAT Bench. Hence I request the Learned Experts kindly to guide me in the matter of Limitation Clause and oblige. My sincere thanks in advance for your valuable guidance.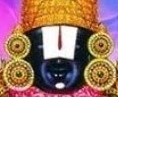 kavksatyanarayana
(Expert) 26 December 2021

As per your query, as you worked as Group A Officer along with your regular post. Hence you were posted to Group A Officer as FAC. So FAC( full additional charge) post, you have to be on FAC at least for 3 months. After completion of a 3months period, you will get 1/5th pay of your pay in the post of Accounts Officer up to you to hold that post. But pay will not be fixed.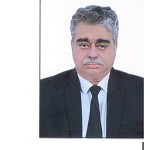 Sudhir Kumar, Advocate
(Expert) 27 December 2021

You were called upon to do some job without promotion an pay. Accordingly you are getting less pension than you would have got. You are aggrieved of a continuing wrong and limitation will not apply.

Vasudevan
(Querist) 27 December 2021

Much obliged by the replies of Learned Experts Shri KAVK Sathiyanarayana and Shri Sudhir Kumar. Regarding the reply of Shri KAVK Sathiyanarayana, I am to submit that FR 49 of CCS (Pay) Rules paves way to claim for higher post pay when officiating in higher post along with regular lower cadre post. I request the Learned Expert to confirm my understanding on the said rule provisions.
With respectful regards.

Dr J C Vashista
(Expert) 28 December 2021

I agree with opinion of expert Mr. Sudhir Kumar "You were called upon to do some job without promotion an pay".
As officiating for a higher post your pay shall not be fixed for the post / cadre, till there is specific order issued by competent authorities to perform such and such (higher grade) duties and scale applicable to the post.
Pay & Pension disputes being regular default, i.e., on month to month basis, hence no limitation is applicable.

Vasudevan
(Querist) 28 December 2021

Much obliged with the opinion of Learned Expert Shri Dr. J C Vashista.
---