Passport renewal issue

Querist : Anonymous (Querist) 24 September 2022 This query is : Resolved

Hi sir,
I am from hyderabad and I am facing issue to renew my password as my father name is minor different in my all education certificate but the pronunciation is same.
As you known it is difficult to change the father name in all educational document.kindly help me with this issue. I want to apply for further studies in abroad and without renewal I can't go . Please help me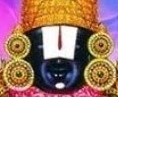 kavksatyanarayana

(Expert) 24 September 2022

Though the pronunciation is the same, the name of your father was wrongly mentioned with some differences. For this, you and your father shall give a notarised affidavit regarding the spelling mistake in your father's name. However consult with the local passport office and if they do not agree to the notarized affidavit, your father shall obtain Gazette Notification for the spelling mistake.

Dr J C Vashista
(Expert) 25 September 2022

Minor issues should not occupy your mind and precious time, efforts and money.

Advocate Bhartesh goyal
(Expert) 25 September 2022

Minor discripancies in spelling of name may be rectified by submitting affidavit.

P. Venu
(Expert) 06 October 2022

Yes, such minor differences could be explained through affidavit if and when necessity occurs.
---