Partnership firm should be counted valid or invalid

Querist : Anonymous (Querist) 28 September 2022 This query is : Resolved

SUPPOSE THERE ARE THREE BROTHER RUNNING A HUF PARTNERSHIP FIRM.NAMELY1) MR R
2)MR A AND 3) MR M
NOW MR R DIES 10 YEARS BACK , LIKE ALL OTHER COMPANIES HIS SON MR M2 BECOMES KARTA ,BUT WHILE DOING AUDIT, NAME OF KARTA i.e MR R IS USED INSTEAD OF THE NAME M2.
IS THE AUDIT AND PARTNERSHIP FIRM COUNTED VALID.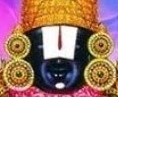 kavksatyanarayana
(Expert) 28 September 2022

Why are you asking now when it was done 10 years back? Is it hypothetical? However, on the demise of the Karta, the eldest Coparcener automatically becomes the Karta of the HUF.

Dr J C Vashista
(Expert) 29 September 2022

HUF and partnership are two different entities, which can neither supplement nor replaced by either of them.
Why to suppose ?
Hypothetical and disjoint facts and query.
Consult a local prudent lawyer, if it is a real story.

P. Venu
(Expert) 06 October 2022

Yes, why 'suppose'? Please post real-time query, if any.
---