Partition

Lalithaa Prasaad
(Querist) 21 October 2010 This query is : Resolved

Property in the hands of successors will be treated as self acquired one. Then how the coparceners claim partition of the ancestral property ?

Devajyoti Barman
(Expert) 21 October 2010

Property in hand of the successors by the way of inheritance is ancestral property and may be put to partition through court of law.

Sathyan A.R.
(Expert) 22 October 2010

property received in the hands of successor will called as under inherited property and will be in the nature of ancestral property inherited and therefore will be called a propoerty of HUF and every coparcener will have right of share.A coparcener is entitled to ask for paratition and in case it is refused you may file civil suit.
A.RSathyan.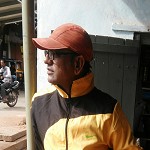 adv. rajeev ( rajoo )
(Expert) 22 October 2010

I do agree with Barman

G. ARAVINTHAN
(Expert) 22 October 2010

property intestate can be partitioned by the coparceners and then the respective shares of the property will be called as the respective co parcener

Kirti Kar Tripathi
(Expert) 22 October 2010

i agree with Mr. Burman

VENKATRAMAN SHRINIVAS
(Expert) 22 October 2010

Property of a Hindu family which is ancestral is inherited by co-parceners and members by birth. So long as they are united i is a composite undivided property. Once they decide o partition hey should partition by "metes and bounds" and no fits and starts.Partition can b effected even orally or in writing. However when i involves immovable property,it has to be registered so that individual mutation can be changed and their rights instilled.

Rajeev kulshreshtha
(Expert) 22 October 2010

I also agree with Mr. Barman

R.Ramachandran
(Expert) 23 October 2010

Dear Lalithaa Prasaad,

I fully understand your query.

You want to know, once it is said that after the passing of Hindu Succession Act, 1956, by virtue of Sections 4 and 8, if any person inherits a property from his father, grand father or great grand father, it will be his personal property, then where is the question of it being treated as a coparcenary property?

Please see the attached file for clarity. I hope it clarifies the position. In case any further doubt let us discuss. (I am also in the learning curve)


s.subramanian
(Expert) 24 October 2010

I agree with Mr.Ramachandran.
---
You need to be the querist or approved LAWyersclub expert to take part in this query .