Parking in front of my shop

Querist : Anonymous (Querist) 22 September 2022 This query is : Resolved

HELLO SIR I AM HAVING A SMALL COMMERCIAL SHOP OF 121 SQ FT IN FRONT OF MY SHOP THERE IS SPACE OF 3 METERS WHIC HAS AT THAT PALCE A MAN IS PARKING A CAR> HOW WILL I DO MY BUISNESS I HAVE ALSO TOLD THE CAR OWNER THAT PLZ DON;t KEEP YOUR CAR HERE BUT HE is SAYING THAT YOU HAVE ONLY BUYED THE SHOP NOT THE FRONT PLACE OF YOUR LAND.THIs BUIlDING Is ON MY LAND SO I CAN KEEP MY CAR ANYWHERE SO NOW WHAT I HAVE TO DO PLZ TELl ME???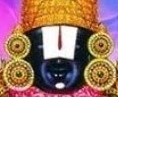 kavksatyanarayana
(Expert) 22 September 2022

You have no right to legally other than 121 sq.ft. So amicable settlement is better.

Dr J C Vashista
(Expert) 25 September 2022

Amicable settlement be preferred as you have purchased the shop (121 sq ft) only.

Sourav Das
(Expert) 26 September 2022

No body can block your entrance. Issue legal notice through advocate, then file suit for injunction for restraining him to block your front.
---