Order VII Rule 1 CPC

mukund reddy
(Querist) 25 February 2011 This query is : Resolved

Can wife claim maintenance under Order VII Rule 1 CPC??

If husband is not able to give the huge sum demanded by wife, can wife take property of husband under Order VII Rule 1 CPC



Amit Minocha
(Expert) 25 February 2011

Order VII rule 1 doesnot deal with maintenance. Property also cannot be attached under order VII rule 1 cpc as the said Order deals with Particulars which need to be contained in the plaint.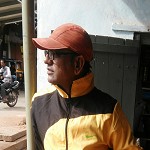 adv. rajeev ( rajoo )
(Expert) 25 February 2011

Suit for maintenance can be filed u/o vii r 1 cpc. You can also get attach the property before judgement.

G. ARAVINTHAN
(Expert) 25 February 2011

Suit for maintenance is maintainable.
Even application for interim maintenance can be filed.
However, Advolarem Court fee is to be paid is suit is filed

Kirti Kar Tripathi
(Expert) 25 February 2011

maintenance under Order VII rule 1 ?????????

Parveen Kr. Aggarwal
(Expert) 25 February 2011

Order VII, Rule 1 of the Code of Civil Procedure, 1908 provides for the particulars to be contained in a plaint in any suit whether it be for maintenance or for any other claim whatsoever. In fact, Order VII is procedural law which provides for the manner in which suits(plaints) will be filed. For establishing claim there must be substantive provision of law.


"Order VII, Rule 1:
1. Particulars to be contained in plaint:-
The plaint shall contain the following particulars:—

(a) the name of the Court in which the suit is brought;

(b) the name, description and place of residence of the plaintiff;

(c) the name, description and place of residence of the defendant, so far as they can be ascertained;

(d) where the plaintiff or the defendant is a minor or a person of unsound mind, a statement to that effect;

(e) the facts constituting the cause of action and when it arose;

(f) the facts showing that the Court has jurisdiction;

(g) the relief which the plaintiff claims;

(h) where the plaintiff has allowed a set-off or relinquished a portion of his claim, the amount so allowed or relinquished; and

(i) a statement of the value of the subject-matter of the suit for the purposes of jurisdiction and of court fees, so far as the case admits."


Certainly a wife can claim maintenance from his husband by filing a civil suit for which she will have to comply with a number of provisions including the provisions of Order VII, Rule 1 of the CPC.

In case the plaintiff wife establishes her claim and fulfills requirements of the provisions contained in Order 38, Rule 5 of the Code of Civil Procedure, 1908, she will also be entitled for attachment of properties of her husband even before Judgment.

mukund reddy
(Querist) 26 February 2011

Thank you experts. Wife has filed crpc.125 also and their argument is pending and dragging the case for 2 years and husband is jobless for 2 years.

Is civil suit filed under order VII rule 1 cpc is maintenable?

Advocate. Arunagiri
(Expert) 26 February 2011

125 cr.p.c. is the right choice for getting the maintenance. Through Order VII rule 1 also can claim maintenance. But they can not have concurrent jurisdiction.

And also while proceedings is pending for the same cause of action, you can not initiate a fresh case.

Jai Karan Nagwan
(Expert) 27 February 2011

Mr. Praveen Kumar Aggarwal opined very rightly. O VII R 1 is procedural matter as to how plaint suppose to be, it does not deal with specific type of suit. So far suit for maintainace is concern is matter or personal law, on the contrary Cr.PC 125 is the secular provsion for maintainance.

Secondly, question as to whether wife can grab the property of the husband if husband is not giving or not in position to comply with the huge demand of the wife. In no way wife can take property under any provision of law. However keeping in view the status of husband and earning capacity of the wife, court can award monthly maintainance to wife. there after if husband not complying with the order of the court. wife can take necesary action under the law for recovery of arrear. law shall not be used as an instrument of harrassment to either party. it should be presented very religiously before the court.
---
You need to be the querist or approved LAWyersclub expert to take part in this query .