Notice frame u/s 251 cr.p.c.

Sumit Aggarwal
(Querist) 21 January 2015 This query is : Resolved

Sir,

I have filed a complaint u/s 138 of Negotiable instrument Act on behalf of my client.

In Reply to the legal notice, accused admitted cheque, bills, transaction & also admitted cheque amt. payable to complainant.

Now it is the stage of framing of Notice u/s 251 Cr.P.C.

My query is:

Can the court give an opportunity to accused, being knowing all his admission, to plead him "NOT GUILTY".

Is there any law or judgement which specifically states that Accused can not plead "Not Guilty" if accused has already admitted everything in documents.

The case prima facie against accused on a very first sight.

Thanks

Devajyoti Barman
(Expert) 21 January 2015

Judgments are not supplied here.

Sumit Aggarwal
(Querist) 22 January 2015

experts can tell the law in which Accused can not simply plead "Not Guilty" if prima facie case is against him.

Devajyoti Barman
(Expert) 22 January 2015

No law can force an accused person to plead guilty.

Rajendra K Goyal
(Expert) 22 January 2015

Judgements / citation not supplied in this section.

DEFENSE ADVOCATE.-firmaction@g
(Expert) 22 January 2015

Notice reply has come from the custody of the complainant so it has to be proved in the court first than only it has any evidence value.

The accused has full right to say that he / she has not received any notice, did not reply it. Not issued any cheque and do not know the complainant.

AND IT IS NOT ILLEGAL UNDER ANY LAW.

The burden is on the complainant to prove the case beyond any doubt and the accused has every right to contradict it by proper well planned effective cross.

Sumit Aggarwal
(Querist) 22 January 2015

I am from the side of complainant.

Complainant sent legal notice that is statutory mandate u/s 138 of N. I. Act

After receiving legal notice, accused sent its reply to complainant and accused admitted everything in reply of legal notice.

Complainant filed complaint u/s 138 of N. I. Act.

Now, what step should be taken by complainant so that accused can not say 'NOT GUILTY' while framing notice u/s 251 CrPC because he has admitted every thing in reply of notice.

Jyotishwar Bhosale
(Expert) 22 January 2015

Dear Mr. Agarwal,
There is no such procedure under Cr.P.C whereby accused can make any representation/application for "NOT GUILTY". Under section 251, plea is recorded, whether accused pleads guilty or has any defence to make.

If he accepts to be guilty- he is convicted.
If he denies being guilty- Trail proceeds.

Further, Accused can also make application to Hon'ble sessions Court/High Court for discharge of Compliant.

Hope this would clarify your doubt.

DEFENSE ADVOCATE.-firmaction@g
(Expert) 23 January 2015

Every thing can not be written in the law, it is developed in due course by its operation in courts and citations of higher courts.

And Mr Agrawal s query there is rare advocate for the complainant who raises the issue of 251 statement which is normally kept ready and most non serious advocate will also prompt his client to say NO, NO AND NO.

And far the benefit of all the accused in particularly cheque bounce cases pl remember that it is document based summons case and any mistake in first day plea can be fatal.

IN CASES OF DOUBT ALLOW YOUR ADVOCATE TO RECORD THE PLEA ON THE BEHALF OF THE ACCUSED.

SUPREME COURT HAS GIVEN DIRECTION THAT THE ADVOCATE CAN NOT ONLY GIVE PLEA ON BEHALF OF THE ACCUSED AND EVEN 313 STATEMENTS CAN ALSO BE FILED IN WRITTING.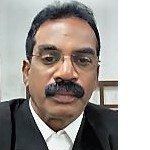 T. Kalaiselvan, Advocate
(Expert) 24 January 2015

Well advised by advocate defence, hope the query is solved.
---
You need to be the querist or approved LAWyersclub expert to take part in this query .