Noncompliance of gic order for affidevit copy

hemal8110
(Querist) 01 July 2022 This query is : Open

In reply of my action taken report RTI,GIC,Gandhi agar order to pio,sub registrar to provide affidevit of missing deed copy of land.However it is already ordered by GIC 9 Month ago.I complain to HOD,Collector & no action taken at that time.But now this is 2nd time pio violate GIC Orders.What to do further?

Dr J C Vashista
(Expert) 02 July 2022

What do you mean from "affidevit of missing deed copy of land" mentioned therein the facts ?
Vague facts vis-a-vis query.

P. Venu
(Expert) 02 July 2022

Yes, the facts posted lack clarity. Please try to repost in uncomplicated language.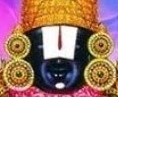 kavksatyanarayana
(Expert) 02 July 2022

What is your action taken report? Please material facts.

hemal8110
(Querist) 03 July 2022

I demand deed copy of old land but not get from PIO.In first appeal in my favor but not get then in 2nd appeal GIC order that if permanent record not available by pio he must reply with affidevit to applicant.PIO give writing me reply in sime letter only but not give affidevit of missing deed nor panchnama (Rojkam).I complain to GIC then they forward to HOD of PIO.HOD simply forward but no response hence I apply RTI to HOD of PIO for file note sheet for action taken but they reply that no action pending in FAA reply.In 2nd appeal I explain to GIC & remind him for his previous order hence they agree with my demand & order to HOD to order on 13-6-22 to PIO for my pending information within 15 days but 20 days gone PIO not response til date.In this case PIO violate wordings of order.He give me another deed copy which is not demanded in application to save penalty & misguide HOD.HOD is collector.PIO is sub registrar & Mamlatdar for Previous RTI as PIO.FAA is SDM in previous RTI.First order given by GIC on 13 sept21.FIR copy of missing permanent record deed copy not recorded by sub registrar nor written in GIC order.Section 19 used in appeal in RTI( not complaint section 18 to get copy.).I also apply RTI to GIC to get this copy from GIC file but they send me file inspection date instead of copy(This affidevit copy is also to be received from PIO by GIC as office copy).
In short PIO violate act but all raised hand by forwarding order letter but actual information not received by us(not given to applicant ).HOD not force to PIO & write us that no action pending in note sheet( only forward letter action)HOD must check the information given to applicant as per order.Commission have powers but depend on HOD.They only instruct not put remarks as per section 20.Now what is hope?
---