Non receipt of payment

Saraswati
(Querist) 21 April 2018 This query is : Resolved

How to get the benefit which I am eligible from my previous company. I am scare to go by legally

Saraswati
(Querist) 21 April 2018

I am eligible for gratuity. Provident fund n salary

Siddharth Jain
(Expert) 21 April 2018

You'll have to serve a legal notice to your employer for recovery of your lawful dues. If they don't adhere to it within 15 days of the receipt of notice, you can proceed legally against them in civil or labour court.
For any other queries feel free to contact me at isidjain1@gmail.com

Kumar Doab
(Expert) 21 April 2018

You have posted query and announced that you are scared of litigation..

Who has scared you!
Or suggested to draft query like this..

Kumar Doab
(Expert) 21 April 2018

While posting such queries employee should post basic information!
What is this establishment; GOvt, private, Commercial, Industrial?
What is its nature of business say; IT, ITeS?
How many persons are employed in it?
What is your designation and nature of duties?
How many persons report to you?
Do you have any power to sanction leave/increment/appoint/terminate/appraise etc etc ?
You are in which state? Since how many months you are working? Are you under probation period or your service is confirmed in writing?

Do standing orders (model/certified) apply to establishment and your designation?
What is notice period as per appointment letter/offer letter and what was notice period tendered by you?
Was ever any stinker, memo, show cause notice on any misconduct issued to you?
Does the establishment have its appraisal system? Do you have copy of signed appraisal forms, matrix, KRA's, performance date? How was your performance?
Are you a member of employee's/trade unions?
Has the establishment issued/supplied, offer letter, appointment letter, salary slips of all months, PF number and a/c slips of all years, ESIC card, correct FnF statement, Form 16 as per correct FnF statement, acknowledgment and acceptance of notice of resignation/final resignation, acknowledgment of handover of charge, NOC/NDC……………?
You may revert to relevant points.
Name of company etc is not required so don't post names etc .


Kumar Doab
(Expert) 21 April 2018

Gratuity; Download the Gratuity rules applicable to establishment..
Submit under proper acknowledgment simple letter that ' Notice of Determination of Gratuity' , payment of Gratuity, requisite forms if any have not been supplied to you.

IT is not litigation.................
There are many threads in which IT's and entities have posted that employee may forget and give up payment of Gratuity.................

And not to approach elders of the family, competent and experienced well wishers, seasoned employees/trade union leaders and a very able senior LOCAL counsel of unshakable repute and integrity specializing in Labor/service matters and having successful track record ….. and worth his/her salt …

Is IT an advise more so at forums like LCI?

This is done shamelessly to please the masters and employers and fall on knees to get cases.

Writing to employer as suggested above is not litigation..


Kumar Doab
(Expert) 21 April 2018

PF; Write to employer to supply requisite forms and Submit forms for transfer of PF under proper acknowledgment..
Transfer of PF is in best interest of employee...............
IT is not litigation...

Kumar Doab
(Expert) 21 April 2018

Salary; Write to employer of course under proper acknowledgment to pay salary/dues.
IT is not litigation..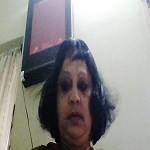 Ms.Usha Kapoor
(Expert) 22 April 2018

I agree with experts.
---
You need to be the querist or approved LAWyersclub expert to take part in this query .