Non-acceptance of resignation from central govt. job.

amol jatkar
(Querist) 19 April 2012 This query is : Resolved

Dear sir, i am central govt employee since 7 years ,i applied to upsc under intimation to dept now new dept has offered me appointment letter and i have submitted my technical resignation to my dept. but my dept. denies to relieve me on the basis of shortage of staff.Now i am having very less time left out to join the new dept.Please help me i don't know what to do now to get relieved from my dept.
Please reply on my mail amoljatkar@ymail.com.

Raj Kumar Makkad
(Expert) 19 April 2012

Your department is bound to relieve you once it has accepted the technical resignation and had earlier permitted to apply through proper channel.

Shonee Kapoor
(Expert) 20 April 2012

Use persuasion, they can not legally stop you now.

Regards,

Shonee Kapoor
harassed.by.498a@gmail.com

Guest (Expert) 20 April 2012

You can get extension of time from the new organisation for joining. Once alloted to any department by the UPSC your candidature will not be cancelled unless you withdraw yourself. However, after certain specific time seniority issues may arise. But, still you can have sufficient time to join the new department without losing your seniority. During that period you may convince your own department not to play with your career. If still your bosses are adament, you will have the right to knock the door of the CAT, as nobody has the right to play with your career development process on the plea of shortage of staff. You need to remember, you are not a bonded labour that anybody can compel you to keep you on the existing employment against your will.

amol jatkar
(Querist) 20 April 2012

Dear sir,
thank you so much for your valuable advice.
Due to limited joining time, now i am going to submit plain resignation but my lower office is not accepting the same on the basis of earlier return of my technical resignation from higher office (Accepting Authority).
Please explain step by step process, what should i do in this regard for earlier relief from my dept.
Please reply on my mail amoljatkar@ymail.com

Guest (Expert) 20 April 2012

You are welcome, Amol.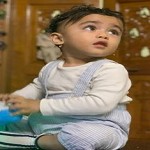 venkatesh Rao
(Expert) 21 April 2012

If there is any condition in your appointment letter of the post in which you are now working that there shall be a notice period for submitting resignation and failure to do so may visit with repayment of salary, then you may have to refund the salary if it is within the notice period for immediate purpose. Of course you may recover it with interest subsequently as it is ultra vires because you had already intimated about your applying to the new post under same employer i.e. central govt. Your present boss has no authority to say shortage of staff. He has to accept your technical resignation and relieve you intime. You may serve him with a legal notice and you can recover damages from him personally also as it infringes your fundamental right of profession.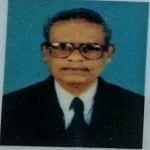 Isaac Gabriel
(Expert) 21 April 2012

Finding a suitable substitute in your place might be the problem in relieving you.If it is so send a letter to the new authority through the present employer seeking extension of time.It will amicably solve your problem as the new employer is also the central Government.

c.p.s. ramachary
(Expert) 24 April 2012

You department is aware of the fact that you have applied to the post and your application was forwarded/enrouted by your department. They are not supposed to stop relieving you from the present post. Persuade them as opined by Mr.Shone Kapoor. It is not advisable to enter into any litigation. Certain times proper persuation gives better results than in litigation.
---
You need to be the querist or approved LAWyersclub expert to take part in this query .