Nomination and power of attorney

Querist : Anonymous (Querist) 18 September 2023 This query is : Resolved

I and my wife have joint savings account and demat account for shares with a bank. We have given the name of our son as nominee. As we are very old and may not be able to operate bank accounts etc. we have executed a general power of attorney in favour of our son. Now an officer in the bank says that a nominee cannot be a holder of POA also at the same time. We have given the name of our son as nominee because in the event of our death transfer of our accounts to his name will be smooth and fast. He is our legal heir also. One can give power of attorney only to a person in whom one has full confidence. There is no one else to whom we can give POA. What the bank officer says appears to me illogical causes difficulties for us. I want to know whether there is a law of the land that confirms what the bank officer says.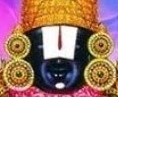 kavksatyanarayana
(Expert) 18 September 2023

Yes. I think you cannot appoint your son as a POA holder as he is a nominee for your bank joint account and the objection of the bank officer is correct.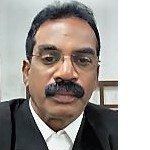 T. Kalaiselvan, Advocate
(Expert) 18 September 2023

The bank manager's refusal to accept the nominee to be a power of attorney agent also is not illogical.
There is nothing wrong in giving POA deed, but what will be the purpose of POA to bank accounts?
The power deed will be valid only till your lifetime and after that the POA deed will stand revoked automatically.
However the Nomination will become activated only after the lifetime of the account holder.
Don't try to complicate simple things by unnecessary controversies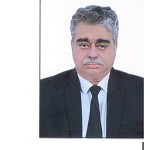 Sudhir Kumar, Advocate
(Expert) 19 September 2023

I believe you are correct.

As long as you are alive the son willoperate bank account as your trustee/agent. The account will continue to be yours.

after your death he will be able toget the money tranferred in his own account as trustee of other legal heirs.

or else you writ to the bank that you are not being allowed to operate account through your son and the bank to make arrangement for home visit for obtain your signature in presence of bank official

Querist : Anonymous (Querist) 19 September 2023

1. Is there any section in any law or is there any High Court/Supreme Court judgment sayin that same person cannot be POA and nominee at the same time?
2. Adv Sudhir Kumar appears to agree with my contention. POA will be valid during my lifetime and nominee is after my death. So both can be there. Please correct me if I am wrong.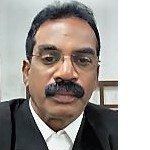 T. Kalaiselvan, Advocate
(Expert) 20 September 2023

If you are aggrieved by the decision of the bank manager to not to allow your son to act as your power agent to operate your account due to your physical inability, you can issue a legal notice to the bank manager demanding his rights/authority to reject your rights to operate your bank account through your power agent, if the bank manager is giving any flimsy reason, you can either escalate the matter to the higher officer of the bank or can approach consumer forum for deficiency in service through the same power agent to conduct your grievances case through the forum.

Querist : Anonymous (Querist) 21 September 2023

Thank you Adv. Sudhir Kumar and Adv. Kalaiselvan. In sum and substance I gather that there is no conflict in my son being my power of attorney (during my life-time) and my nominee after my death.

P. Venu
(Expert) 29 September 2023

It is impossible that there could be such a norm. Admittedly, the officer is trying to overreach. You may bring matters to the notice of the higher authorities.

If a PSU Bank you may seek the sanctity of such a norm and a copy thereof under RTI.

Querist : Anonymous (Querist) 02 October 2023

Thank you Adv. Venu. This is not a PSU bank. This is ICICI Bank Ltd. With wide-spread computerisation and use of the internet, it is very difficult for customers to have any meaningful dialogue with them. The front room is managed by incompetent and ignorant people and we do not know where the nucleus is to get a responsible reply.
---