No original agreement s but only photo copy

Querist : Anonymous (Querist) 17 November 2021 This query is : Resolved

The owner (buyer) of the property has lost the original copies of the agreements/documents (ikraarnama etc) of a cooperative society land plot but has the photo copies of these lost original documents and for sure has the original cooperative society patta that was transferred from the seller to this purchaser along with original blue colour maps. There is no JDA patta or registration done yet.
Will this owner face challenges due to the lost original documents if decides to sell this plot further? If yes, what should be done in this situation?


Dr J C Vashista
(Expert) 19 November 2021

Of course there will be many challenges in the absence of original documents.
Register FIR for the loss of specific documents and obtain certified copies thereof from concerned authorities.

Hemant Agarwal
(Expert) 19 November 2021

1. You may prefer to file a Declaration Suit in the local Civil Court, for your purposes, supported with all available documents.

Keep Smiling .... Hemant Agarwal
Visit: www.chshelpforum.com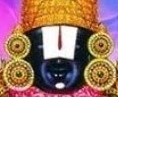 kavksatyanarayana
(Expert) 22 November 2021

If you made a complaint in Police Station for missing original documents, then obtain the certified copy of the document from the SRO concerned and then they will be accepted for proof.
---