No objection certificate for outside employment

Querist : Anonymous (Querist) 10 April 2010 This query is : Resolved

Dear Sir/s

I am presently working in a Govt. of India department. My present grade is PB-2 with grade pay of Rs. 5400/-. I have completed 10 years of service in this department and also became permanent in the present post.

I was sponsored by my employer to attend a one year diploma course in Safety Engineering from Regional Labour Institute, Kolkata in the academic year 2006-2007. The course fees was paid by my employer. During this one year course actual class room course was for 6 months and rest 6 months I had attended my office regularly. Also during the class room course period I had attended office almost 70-80 % of the period. There was no service agreement bond executed between me and my employer for sponsoring this course.I had completed the course in 2007.

Recently I had submitted an application for a PB-3 grade Safety Officer post in a central government corporation. As per the advt. I had applied to my employer for a No-Objection Certificate so that I can attend the interview and join the corporation if selected.

But my employer has issued me a letter stating that - I was nominated by my employer to make use of my expertise for the office/centre after completion of the course. Hence my application will not be forwarded for outside employment for five (5) years after completion of the course as per the decision of the competent authority.

Will you please suggest me what should I do now? Is there really any rule that says that sponsored candidate cannot be released before 5 years for outside employment in govt. departments ?

I was eligible for the post at the maximum cut-off age marginally by 4 months. So it is obvious that after 5 years I will be no way eligible for such posts. I am ready to return course fees and other expenses if my application is forwarded.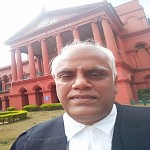 Parthasarathi Loganathan
(Expert) 10 April 2010

It all depends on the service conditions and the Regulations governing your employment in the Government. Please brief them for us to offer our views.

sanuj klshreshtha
(Expert) 11 April 2010

Hi, it may be rude on part of a person to suggest something so candidly, however i may say that u cannot reprobate and approbate at the same time, equity lies with your employer you may be suffering from not opting for PB-3 job, but your prime eresponsibility is to give your parent concern some benefit for your course and your expertise; No one want to tame a goat and allow other to milch it.

Guest (Expert) 11 April 2010

If the employer has not said about this condition at the time of sponsoring you for the training, then his action is illegal and can be challenged in the appropriate legal forum.

DD Sathe
(Expert) 11 April 2010

If, this is not part of service condition or condition mutually agreed before training-this cannot be imposed.
Please send one advance application to prospective employer and one through proper channel.
Most probably action will be taken on advance application and if you are selected you can initiate legal remedy.
All the best.

B.B.R.Goud.
(Expert) 11 April 2010

no one is having the right to block the growth of a person, even the govt.

it is not allowed to do outside employment, on a specific lawful condition laid down by the employer.

otherwise one can approach the administarative tribunal.

you can contact the suitable advocate of your local area for further advice...
---
You need to be the querist or approved LAWyersclub expert to take part in this query .