Neighbour's shoerack

Jenil Malviya
(Querist) 30 November 2022 This query is : Resolved

My neighbour used to keep his shoerack near my house's door and it does make the whole floor untidy. As I shifted here, I did confront my neighbour by telling to keep his shoerack towards his doorstep not mine, but he refused saying that its not your floor, that he could keep where ever he wants. So then I wrote a letter to the my society's association, and they said they will take action against this. After nearly 10 days(i.e. today), they told that "The neighbour dont have the space to keep his shoerack near his house, so him keep his rack near your's" they added, "So what are we supposed to do? Fight with them?" Said the association… I did knew that they won't be taking action, as they have their native similar( i.e. the society members have this " Bihar supremacy")… I do have the proof of them receiving the letter by getting their signatures on it…Could you please help me know, what should I do now?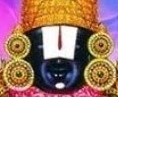 kavksatyanarayana
(Expert) 30 November 2022

You put this query on 19th October 2022 and it was replied to on 20th October 2022 and it was repeated. Now again repeated for simple solvation and also not a legal.

Dr J C Vashista
(Expert) 01 December 2022

Same query is repeated time and again which is, otherwise, not a legal dispute.

Pradipta Nath
(Expert) 03 December 2022

File petition under section 144(2) of crpc against your neighbor and register section 107 of Cr.Pc against him. Also, serve him a legal notice that the floor is not his either and any conduct which makes you disturb has to be stopped and if he repeats, you will file compensation and permanent injunction suit against him.
---