Negotiable instruments act
RM SHARMA
(Querist) 02 August 2019 This query is : Open

Dear Experts,
While I was about to register sale deed of a property I had purchased that the seller had not cleared the maintenance charges amounting to about Rs. 3Lacs. Hence I issued a separate cheque for 3 Lacs with the oral understanding that the seller will clear the maintenance charges and then present the cheque to his bank. He, however, did not clear the said charges despite telephonic requests. Finally under pressure from RWA & maintenance agency I cleared those & issued stop payment instructions . Thereafter the seller presented the cheque to his bank which was returned unpaid. He sent me a legal notice to which I replied on whatsApp. He has now filed a case in the court. The date is 27 Aug 19, How will the case be progressed? How should I proceed?
Regards SHIRISH PAWAR, 7738990900
(Expert) 02 August 2019

As the case is filed you have to appear before court and pray for bail on first date. Later on at the time of hearing you can produce the documents with you to support your case.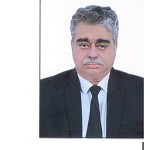 Sudhir Kumar
(Expert) 03 August 2019

you did not owe him the money written on the cheque (as appearing from given facts) he was only "holder" and not a "holder in due course" as far as the said cheque was concerned.

rather you should have filed cheating case. He got the cheque from you inducing your by false belief that he will clear the dues while his intention was not so.

Dr J C Vashista
(Expert) 03 August 2019

Since you are owner-in-possession of the property and issued cheque from the account maintained by you, it is your legally enforceable debt and you shall have to pay the cheque amount to the maintenance agency/ RWA.
It is better to clear dues respectfully and immediately, otherwise you have made your liable for payment of double the cheque amount and 2 years imprisonment.
It is advisable to contact, consult and engage a local prudent lawyer for better appreciation of facts, guidance and proceeding.
However, if you are located in Delhi/NCR and feel so, may contact me (on prior appointment) at:
Chamber No 647, Lawyer's Chamber Block, Dwarka Courts Complex, Sector 10, Dwarka, New Delhi-110075 Cell # + 91 98911 52939 email: majjagdish@yahoo.com or visit: vakil-saab.com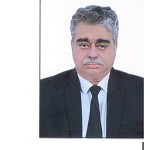 Sudhir Kumar
(Expert) 03 August 2019

The liability to clear the dues was with the seller.


You took this upon yourself unnecessarily and for that purpose you gave hima cheque. He (as appearing from the facts give) did not intend clearing the dues and intended to keep the cheque money as well. while taking the cheuqe he never informed you that he is going to usurp the money. SO you were compelled to clear the dues despite having issued this cheque. After seeing that the dues have been cleared by you now he intended to recover the cheque money (which your never owed to him).

Please meet your lawyer with papers to examine as to how many IPC sections can be imputed on him.

P. Venu

(Expert) 03 August 2019

From the facts stated, it appears that there was no 'legally enforceable debt'. Had you brought out these aspects in your reply to the statutory notice under Section 138?
---
You need to be the querist or approved LAWyersclub expert to take part in this query .