Need help to start Practice

Sonia Sharma
(Querist) 26 February 2009 This query is : Resolved

Dear Sir / Madam,

My name is Sonia Sharma, I have done Law in 1997. I would like to practice law now. Now i am staying in Delhi. I am looking for help and guidance to start practicing now.

May some one please guide me how to go about it.

Regards,

Sonia

sanjeev murthy desai
(Expert) 26 February 2009


Firstly register your name in the bar counsil as a advocate then you can practice

M. PIRAVI PERUMAL
(Expert) 26 February 2009

Get yourself enrolled. Decide the branch in which you are interested in practising. Choose a law firm or a senior counsel have good practice in the said field and join. Be sincere in your efforts, work hard, be patient you will come with out flying colours. All the best.

Tribhuwan Pandey
(Expert) 26 February 2009

I do favour of learned friends.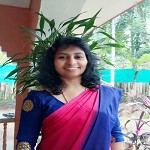 Adv.Shine Thomas
(Expert) 26 February 2009

I do agree with my friends

Guest (Expert) 27 February 2009

You register your name in Bar Council of Delhi. Its office is Delhi High Court and at Asiad village complex (exact address I do not know. You can find out from internet). You have to explain what you have done between after obtaining the degree and till the registration. At the time of registration, you require the signature of two advocates having more than 10 years experience on enrolment form and you can take my signatue on the form and I will give one more reference of some other advocate, if you cannot manage on your own, once the situation comes.

After registration, you can practice. You can work in legal firm, K.P.O., join any advocate as junior or start individual practice. You go to Delhi High Court and see several advertisements asking for juniors. If you want to practice on your own, you can do that and any difficulty comes after taking the case in preparation and presentation, you can ask us any help without hesitation,as I am also practicing in Delhi. My e-mail address is

karlprabhakar@gmail.com

I also manage a web page and you can contact from there.

http://sites.google.com/site/freelegalaidclub/home

Wish you best of luck.

RAJNESH RAMESH LOMTE GULBARGA KARNATAKA
(Expert) 27 February 2009

As above learned advocates gave suggestions with their experience, but my suggestion is that firstly you take fit decision to start in which field, like Criminal, Civil or Tax consultant, & get basic knowledge of the that kinds of books & journals & try to perfect with it. Becuase todays field is of specialisation like doctors. so that you can easyly you can identifyable in partiuclar & make marks up to sky.

arunprakaash.m.
(Expert) 27 February 2009

you can register you name in the roll maintained by the any state bar council.

A. A. JOSE
(Expert) 27 February 2009

All above suggestions are worth exploring, but you may have to decide your own course of action.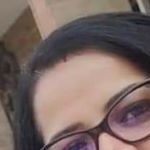 RAKHI BUDHIRAJA ADVOCATE
(Expert) 04 March 2009

I do agree with My all Ld. friends. U can contact me for any type of help at;9711364956/9871158578. M herein Delhi.

B.B.R.Goud.
(Expert) 07 March 2009

i do agree with our learned friends.

MANISH
(Expert) 10 March 2009

Dear Ms. Sonia,
You may get a form of enrolment from Delhi High court, bar council or
Tis Hazari, Bar council library, Civil side.
You may fill that form and deposit the same with bar council of delhi office, opposite siri form auditorium. thereafter you may enrol yourself as a lawyer and may start practicing.

ritu bhadana
(Expert) 02 April 2009

i agree with all my ld. friends

Hiralal Das
(Expert) 07 April 2009

Thanks all of you the ld. members and the author.
I think your valuable opinions will assist everybody to solve their problem/matter in question properly.

---
You need to be the querist or approved LAWyersclub expert to take part in this query .