Mutation validity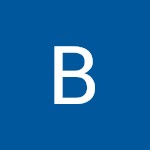 BS Rangi
(Querist) 16 November 2020 This query is : Resolved

Sir,
It is assumed that mutation is not valid till khasra no. are mentioned in the conveyance deed.
A Pvt Ltd company bought 110 acres of agricultural land and gets a colony approved from Town and Country Planning Dept Haryana under Haryana Urban Development and Regulation Act 1975.Coloniser sells plots in his colony and gets conveyance deeds registered in Tehsil without mentioning Khasra No.He mentions only plot No. Without khasra no. plot owner does not become absolute owner.Coloniser after having sold all plots ,still holds that 110 acres of land in his name in revenue records and in Girdawri coloniser is shown as Kashtkar /cultivator.
We the plot owners are asking him to transfer the Title to the land to plot -owners as given in Act Section 8(4). Dept of Town and Country Planning holds the view that only plot no are mentioned and not khasra no. which is against the spirit of Act Section 8(4).
Question : : Are plot owners right in asking that TITLE OF LAND TO BE TRANSFERRED TO THEM. bsrangi@yahoo.com BS Rangi SHIRISH PAWAR, 7738990900
(Expert) 16 November 2020

Hello,

Plot owners can form co.op. housing society and get the transfer of the plot in the name of society. Further, you can also proceed against the builder in the consumer forum.

Adv K Rajasekharan
(Expert) 16 November 2020

When a person or a company sells a plot he has to transfer the ownership of the plot to the buyer by a transfer deed. A sale is an absolute transfer of ownership or title and the rights associated with it.

The deed should specify the land and its boundaries appropriately as per the land registration procedures and rules prevalent in the state.

The registered land must then be mutated as per the registry transfer rules prevalent in the state for the purpose of land revenue collection. Then only the transfer becomes complete.

The country and town planning act is a zoning law and the permissions it gives are essential but they do not refer to the title or ownership of the land.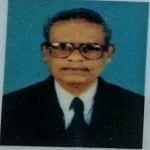 Isaac Gabriel
(Expert) 16 November 2020

Mutation is only a revenue record, leading subjective satisfaction for title.Yet, the builder need to give you documents which proves the title for the plot wiyh building.

Rajendra K Goyal
(Expert) 16 November 2020

Plot owners should obtain legal opinion with search report of the plots held by them.

krishna mohan
(Expert) 17 November 2020

You can apply for sub division of putta in the revenue records by contacting the village administrative officer or the concerned revenue officer based on the registered sale deed. Like you all can apply as now sale is made in the form of putta mentioning survey nos. in the approved plots.

Rajendra K Goyal
(Expert) 17 November 2020

It is converted land after license from Country and town planning department for development of residential area. Khasra no. nor required in reference to each plot.

However, it is advisable to obtain legal opinion and search report to find out any technical error.

P. Venu
(Expert) 17 November 2020

Conveyance deed, duly executed, constitutes the title to the property. Entry in revenue/municipal records are not absolute as to title. The assumptions posted are legally inchoate.
---