Mutation /transfer

NATTHU PRASAD
(Querist) 26 October 2018 This query is : Resolved

MY FATHER HAS EXPIRED LEAVING A HOUSE WITH A WILL TO MY WIFE'S NAME IN LUCKNOW . NOW IT IS TO BE TRANSFER IN MY WIFE'S NAME. WHETHER MUTATION IS TO DONE WITH NAGAR NIGAM, AVAS VIKAS OR WITH REGISTRAR OFFICE. THE HOUSE WAS ON LEASE FROM AVAS VIKAS BUT IT IS NOW FREE HOLD WHICH WAS GOT DONE BY MY FATHER. WHETHER APPLICATION BE SUBMITTED TO ONE OF ABOVE OR WITH ALL.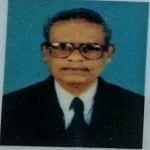 Isaac Gabriel
(Expert) 26 October 2018

Was it self earned by your father and none else claiming rights ?Neverthless consult local lawyer and proceed.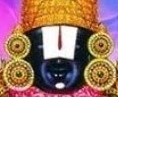 kavksatyanarayana
(Expert) 26 October 2018

You have to apply to Nagar Nigam Avas Vikas for mutation with copy of document.

M V Gupta
(Expert) 27 October 2018

You have to get your wife's name entered in the records of Nagar Nigam. No need to approach the Aas vikas as your father got the transfer of the property as free hold.

Dr J C Vashista
(Expert) 28 October 2018

Nagar Nigam Lucknow be approached with all relevant documents.

NATTHU PRASAD
(Querist) 28 October 2018

it is self earned by father however he on his own got the will registered in favour of my wife. i approached avas vikas who told to get mutation from there also even if it free hold.

M V Gupta
(Expert) 29 October 2018

Thanks for feed back.
---