Motor vehicle tax benefit for physically challenged

Querist : Anonymous (Querist) 06 April 2023 This query is : Open

Hello sir/mam,
I am from Karnataka. My right leg is affected by polio. I can not drive manual car so tried with automatic and I am able to drive automatic. Planning to book automatic now though it's little costlier than manual. Now my question is, Can I register my car under Divyangjan? Few of them are saying, should modify the car. I am buying automatic because it's modified and I no need to operate clutch so I no need to use both the legs. Few of them are saying, no need to modify the car so that you can appoint a driver for your personal use. Please anyone let me know What is the exact rule to register vehicle under Divyangjan?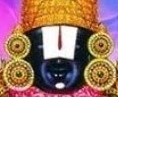 kavksatyanarayana
(Expert) 06 April 2023

Under the Motor Vehicle Act, amendment Act, 2016, the 2-wheeler vehicle can be modified by the fitment of a sidecar on the left side of the vehicle. And it will be considered if the left lower limb is either partially or fully disabled, the Right lower limb (is partial or full), Both lower limb (partial or full) or Left / Right upper limbs (are partial or full).

Dr J C Vashista
(Expert) 07 April 2023

I doubt if a divyagjan is granted driving licence under Motor Vehicles Act, 1988, it is permitted ?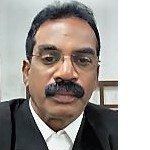 T. Kalaiselvan, Advocate
(Expert) 07 April 2023

In December 1976, the Government of Tamil Nadu Home (Transport -T) Department had issued a notification exempting payment of tax on all motor vehicles specially designed or adapted for the use of physically handicapped persons, provided the adapted vehicles are used by the physically handicapped persons only.


ashok kumar singh
(Expert) 09 April 2023

agreed with expert opinion, thanks

Dr J C Vashista
(Expert) 09 April 2023

Motor Vehicle Rules are framed by State Transport Authorities, which vary from a State to another, it is advisable to verify prevailing rules on the subject through local resources / Authorities concerned.

P. Venu
(Expert) 14 April 2023

Central as well as respective State Governments have issued instructions for grant of driving license to differently abled persons. You may contact the local authority concerned and ascertain the guidelines as in force in your State.

Querist : Anonymous (Querist) 15 April 2023


Hello Sir,
My questions:
1. Is Divyangjan vehicle registration followed in Karnataka?
2. As per Time of India Article - It is not required to modify the vehicle to register under divyangjan (Please see Times of India link below). The Disabled person is not must to have a valid driving license.


3. When I checked with local RTO- The Divyangjan CO is not come to them. Can you please help me to get the government order copy?



https://timesofindia.indiatimes.com/auto/policy-and-industry/disabled-persons-can-now-register-vehicles-under-divyanjgan-category-details/articleshow/97637867.cms?from=mdr
---