Mother has given power of atternoy to her married daughter

Querist : Anonymous (Querist) 02 January 2020 This query is : Resolved

Dear Sir, I am married daughter and my mother stays with me, She had four shops, out of 4 she had given two shops to my yonger two brothers-one for each, one she is willing to give to my younger daughter, and one she is will to give it to me. but my brother comes in between and tried to quarrel.

She has prepared the power of attorney in my name, Can I transfer the shop in my name or do I have to take NOC from my brothers. how to I transfer the shop to my name. or shall I ask her to gift this shop to me.
Pleas suggest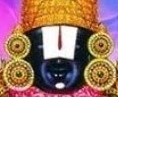 kavksatyanarayana
(Expert) 02 January 2020

If the property is your mother's self-acquired, then she can give it to anyone by way of Gift deed. If the property is ancestral then your mother and her children including daughters have equal rights.

Sb Karma
(Expert) 03 January 2020

Just follow the advice of expert kavksatyanarayana

If property is sole owned by your mother she can do anything...but if it is your family property then need to divide equally to all of you..so consult local lawyer for best option.

Sb Karma
(Expert) 03 January 2020

And one more thing ...don't forget to registered your steps....either divide or not

ashok kumar singh
(Expert) 03 January 2020

as its appear from your given facts that the Shops ownership is in name of your mother, therefore ask your mother to gift the said shop in your favour by executing a Gift Deed and registering the same in concern registry office upon requisite payment of Stamp duty and the registration charges thereof in your favour, and therefore you will become an absolue owner in respect of the said shop.
prefer Gift Deed since the same exempted stamp duty if the gift deed in between the family and in blood relation, so far.

Thanks" & Regards'

Ashok Kumar Singh,
Advocate

Dr J C Vashista
(Expert) 06 January 2020

In the absence of complete facts posted by you the experts have no alternative but to presume such as title (ownership) rights devolved upon your mother.
However, as attorney you can not transfer the property (ies) in your own name.
It is advisable to consult a local prudent lawyer for better appreciation of facts, professional guidance and proceeding.

Querist : Anonymous (Querist) 06 January 2020

This shop belongs to BMC, So as per the rule (Mother) is the tennant of the SHOP.
Photopass is in her name.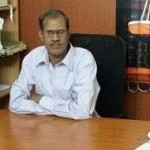 KISHAN DUTT RETD JUDGE
(Expert) 07 January 2020

Dear madam
If it is exclusive property of your mother then it is better to get gift deed from her which is stronger than transferring property through Power of attorney.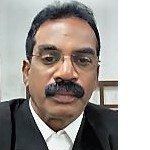 T. Kalaiselvan, Advocate
(Expert) 11 January 2020

Your mother, instead of executing a power of attorney deed in your favor, can transfer the property to you by executing a registered gift deed in your favor which cannot be questioned by anyone especially if your mother is an absolute owner of the property with clear and marketable title to the property so transferred to your name.

If the registered power of attorney deed executed by your mother in your favor authorises you to transfer the property by executing a registered gift deed also besides sale deed, then you can go ahead with either of the registered document.


---