Misuse fund by committee

Querist : Anonymous (Querist) 27 September 2022 This query is : Resolved

dear sir / madam

my name is shailesh from mumbai , in our society , committee plan for self development in 2018 , that time society other member ask for status of CRZ but committee member and appointed PMC convince that our society small part come under CRZ and that not effect to our project , so all member given permission for self development but now in 2021 PMC got offer letter from mhada , and mentioned in that total more than 60% of part under buffer zone , for this PMC and committed did expenses of RS 600000 and given offer letter that is no use ,
i have doubt on chairman/secretory for i ask/follow for minutes copy but they not given , when after two reminder committee not help me so file complaint against society to registrar there also submit request letter and explain everything but i think committee manage to sub registrar also and now that mhada sub registrar not ready to listen on my topic and he verbly told me to go consumer court , we dont have authority to take action on society
please suggest me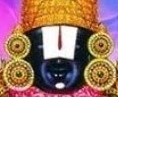 kavksatyanarayana
(Expert) 28 September 2022

No. You shall file a complaint by using RTI to the Deputy/Joint Registrar of Cooperative Housing Societies of your District. After receipt of the reply from them file a case in consumer court if necessary.

Dr J C Vashista
(Expert) 29 September 2022

It is better if you may not use local abbreviated words like CRZ, PMC etc. for proper appreciation of facts, forming opinion and oblige.

P. Venu
(Expert) 06 October 2022

Please post simple and concise facts that others can comprehend the issues, issues, if any and try to offer suggestions.
---