misconduct of an advicote

padmavathi
(Querist) 31 March 2008 This query is : Resolved

dear sir/ madam,
an n.b.w is pending in india on my husband who was in u.s.a on dowry harashment case. the court had issued an order to counslute general to impound my husband passport on 1 march 2006. i got a email from counslute general and employement of my husband stating that my husband came back to india and his passport and visa had been terminated. on may 23rd 2006. on 22nd june 2006 an advocate had filed a bail pitition on my husband stating that my husband is in u.s.a and becos he is busy in u.s.a he applied bail through pleader.and on vakalath nama he took signature of my father-in-law.in that bail pitition he drafated all false alligations on me which are purely defamatory. and he had not produced any affadiviti which is given by my husband or my father-in-law to the court. he just filied blindly without any u.s.a address of accused embassy stamping.he tried to misguide the court by showing that accused is in u.s.a who is very much availabel in india. can it be a misconduct of an advicote?

pls ge me reply
p.padmavathi

padmavathi
(Querist) 31 March 2008

dear sir/ madam,
an n.b.w is pending in india on my husband who was in u.s.a on dowry harashment case. the court had issued an order to counslute general to impound my husband passport on 1 march 2006. i got a email from counslute general and employement of my husband stating that my husband came back to india and his passport and visa had been terminated. on may 23rd 2006. on 22nd june 2006 an advicote had filed a bail pitition on my husband stating that my husband is in u.s.a and becos he is busy in u.s.a he applied bail through pleader.and on vakalath name he took signature of my father-in-law.in that bail pitition he drafated all false alligations on me which are purely defamatory. and he had not produced any affadiviti which is given by my husband or my father-in-law to the court. he just filied blindly without any u.s.a address of accused. who is very much availabel in india. can it be a misconduct of an advicote?

pls ge me reply
p.padmavathi

padmavathi
(Querist) 31 March 2008

misconduct of an advocate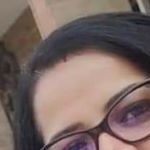 RAKHI BUDHIRAJA ADVOCATE
(Expert) 01 April 2008

First of all, you should file the copy of that email, which you had received from counslute general and employement of your husband stating that your husband came back to india and his passport and visa had been terminated on may 23rd 2006.It will be favourable for you.
After that you must clear whether the lawyer of ur husband had filed any vakalatnama on behalf of your father-in-law or he had filed any Memo Of Appearance.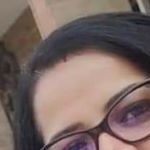 RAKHI BUDHIRAJA ADVOCATE
(Expert) 01 April 2008

Kindly mention all the facts of the case.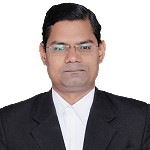 Jainodin shaikh
(Expert) 05 February 2009

There is no misconduct on the part of the advocate.
Advocates are having professional privileges.
His vakalatnama is not valid as it does not having signature of his client. He has to file an undertaking for producing the valid vakaalatnama in future.
The bail applications are usually being filed in absence of accused even without obtaing the singature of the accused.
As far as defametory allegations in the bail applications are concerned no legal action can be instituated as these allegation are made in a legal proceding.
If you are aware about the presend address or the place where the accused can be found; then you will have to inform the court and obtain warrant by hand in the name of any person(even other than a police officer) who is ready and able to execute the warrant for you.
Btw sorry for so late replay. But it can be helpful for those who are facing same problem and for understanding the procedure of law.

M. PIRAVI PERUMAL
(Expert) 05 February 2009

I agree with Mr. Jainodin.

Hiralal Das
(Expert) 07 April 2009

I do agree with views and/or valuable opinions of our ld. members/friends. Thanks all of you.

Guest (Expert) 14 May 2009

It is requested that the feedback of the case be posted here, for the information of members, if the author of this question happens to view this thread. Thanks.

M/s. Y-not legal services
(Expert) 05 December 2010

In case if your husband in india also an advocate can get a.b for your husband. More over for a bail petition vakalath nama not necessary.. An advocate can file a memo of appearance for your husband.

M/s. Y-not legal services
(Expert) 05 December 2010

If you have any abjection mean just inform to your public prosecutor. He wil represent on behalf of you..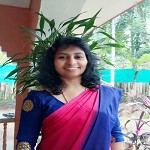 Adv.Shine Thomas
(Expert) 25 January 2011

There is no professional misconduct on the part of the advocate and it is not come u/s35 of Adv's Act 1961.

Advocate. Arunagiri
(Expert) 25 January 2011

Well explained by experts.
---
You need to be the querist or approved LAWyersclub expert to take part in this query .