Marriage issue

Kumar......
(Querist) 19 July 2018 This query is : Open

question to all learned and experienced advocates. if a man abandons his wife, police will catch him and put him in jail under various women favoring laws. what if wife abandons her husband what laws can be used against such wife ? what punishment can be given to such wife ?

Vijay Raj Mahajan
(Expert) 20 July 2018

Divorce. The husband can seek divorce from the wife who has abandon him on the ground of cruelty and desertion of 2 years or more. The law for divorce is available to both parties and that can help both to end the marriage which has failed.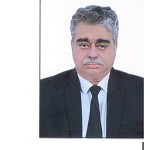 Sudhir Kumar, Advocate
(Expert) 20 July 2018

He does not want divorce. He wants wife to be arrested.



You can see your wishful thinking – you can see the following link

https://www.youtube.com/watch?v=MWsSVkzskos

---------

You can see how Taliban regime was heavy on women. Many women in Taliban ruled Afghanistan were arrested on charge of escaping torture by husband.




Guest (Expert) 20 July 2018

If man abandons his wife why will police catch him and put him in jail? They dont have any other better work to do is it? Like wise if wife abandons her husband why will anybody bother? Marriage is done for self gratification and not for involving police in family life. Some are hell bent to involve parents police court etc in their family life, that is their choice. But poilce themselves wont do anything on their own. Those days are gone. Now even if you give bribe police will do some work and see how much more they can get from where and all.

It appears that your wife left you and ran away with someone else. In this case you may take dviorce if you seek to remarry, you might not need divorce but the girl who marries you will ask whether you are divorced. Divorcees have limited market. You are already abandoned by your wife, you can file divorce and take exparte divorce. Punishing woman is out of question in court and police, they are all made to protect woman why will they help you punish woman? For her the best punishment is, you marry girl of your choice with or without divorce. Lead happy married life. That will be best punishment for your wife who ran away.

Dont waste your life behind court police
---
You need to be the querist or approved LAWyersclub expert to take part in this query .