Maintenance and child custody

Querist : Anonymous (Querist) 17 November 2021 This query is : Open

Sir,
My wife residing saperately with my child.
She file 125 CRPC, and interim maintenance is granted for both of them.
I want full custody / joint custody of my child which is pending in family court under HMA.
She file execution case although I pay 80 percent of maintenance amount awarded by court.

Can I pray before the court to reduce/stop maintenance for my child as I want to maintain my child by keeping with me ?

How can I stop paying maintenance for my child, if at least joint custody is not given ?

As per my opinion both the parents have equal right on their children and since I fulfill all needs of my child, court should pass order for at least joint custody.

Can I raise objection in execution case ???


Dr J C Vashista
(Expert) 19 November 2021

When was the award passed ?
Whether the award passed is by a Family or criminal / civil court to ascertain the point of assailing?

Querist : Anonymous (Querist) 19 November 2021

Maintenance is awarded by both family court and 125 crpc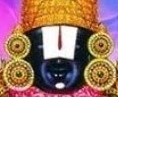 kavksatyanarayana
(Expert) 22 November 2021

During the minor age of the child, you may get visiting rights to your child if you file a case. Consult your own counsel.

Querist : Anonymous (Querist) 22 November 2021

On what condition can I get joint custody of children ? Since I am paying all expenses, could I stop maintenance joint custody not granted ?

For example in a case Calcutta HC stated that, child will stay with father during weekend, if child refused to stay with father then father will stop paying maintenance.
---