lingering of hearing of bail application

G Pankaj
(Querist) 20 October 2009 This query is : Resolved

What can be done if a judge is unduly lingering the hearing of bail application givin plea that he has several pending works.he has heard already on 2 days, 9/10 & 14/10. next date of hearing is given is 3/11. on face of it it seems that he is delaying.
person in custody is 70 yrs old and no charge sheet has been submitted even after 7 years of FIR. taken in custody on 8/10.


joyce
(Expert) 20 October 2009

Ho god! 7 years past but no charge-sheet is filed, what are the sections put on aganist the accused? are they triable by magistrate courts or court of sessions? clear these querry,
Mr. Pankaj, person in custody is 70-years old, in cr.p.c some relaxation is given to oldage persons, medical grounds can b taken for earlier release, etc... contact ur local advocate n discuss in detail. request for filing of charge-sheet is to be submitted by ur Advocate as it is too delayed, usaualy charge-sheet is to be filed within six-months after the filing of FIR, otherwise I.0 has to state the reasons as to the delay in filing the charge-sheet.

Raj Kumar Makkad
(Expert) 20 October 2009

I directly come to your quarry. Though granting of bail and hearing thereof is a discretionary matter of the concerned magistrate but this power is not absolute and not beyond the reasonableness. I suggest to move an application on any close relative of the accused before sessions judge praying therein the desired relief of early hearing. I hope you shall get the desired relief, If not immediately move before HC and strict action shall be initiated against that magistrate.

Sachin Bhatia
(Expert) 20 October 2009

File an application before the session court for early hearing.

Arvind Singh Chauhan
(Expert) 20 October 2009

Raj kumar sir have exactly stated. Also go through the section 468 Cr.P.C whether the charge sheet is time barred?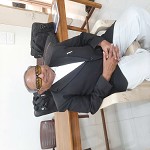 Adinath@Avinash Patil
(Expert) 20 October 2009

DEAR PANKAJ,
PLEASE REFER TO COURT FOLLWING RULING, ACCUSSED WILL WILLBE REASE IMMEGDIATLY.

BAR OF TAKING COGNIZENCE--CHARGE-SHEET SUBMITTED AFTER A PERIOD OF THREE YEARS--HELD--COGNIZENCE CAN,T BE TAKEN WHEN IT IS CLEARLY BARRED BY SECTION 468[2]OF THE CR.P.C.
P.C.RAMESH CHANDRA SINHA &OTHERS V/S STATE OF BIHAR& OTHERS.
2003[7] SCC 254; 2003[9] SRJ324;2003[SUPP-1]JT 101;2003[6]SCALE 472.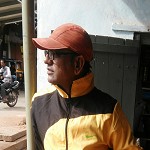 adv. rajeev ( rajoo )
(Expert) 27 October 2009

Since 7 years charge sheet is not filed! why u have kept quiet, on this ground u could have filed an application for discharge.

Sri Vijayan.A
(Expert) 12 October 2010

No court can take cognizence after seven years.
So before that chagesheet also have to be filed.

M/s. Y-not legal services
(Expert) 14 December 2010

I agree with mr.rajkumar. You may approach your, district court or high court. You wil get fast remedy.
---
You need to be the querist or approved LAWyersclub expert to take part in this query .