Leaving company before mandatory service period

Querist : Anonymous (Querist) 29 April 2021 This query is : Resolved

i have joined a company with service agreement of 3 years. in one point they have mentioned that Rs 100000 have to pay in case of breaching bond. in other point they have mentioned they will not liable to issue experience certificate and relieving letter. there is no connect that if we pay Rs 1 lakh they will issue required documents.
next employer asking mandatory exp and relieving letter. service agreement is on simple paper not on any stamp.
what are the option available to leave this company. considering they will be un supportive.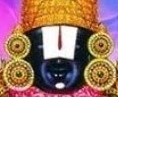 kavksatyanarayana
(Expert) 30 April 2021

You have an agreement with the company and as per the agreement, you have to pay the amount if you want an experience certificate and relief letter. But you decide which company is the best and suitable to you.

Pradipta Nath
(Expert) 01 May 2021

Need to go through the document for forming opinion!!

P. Venu
(Expert) 01 May 2021

The service agreement cannot be enforced except in special situations. However, getting relieving and experience need not be hassle free.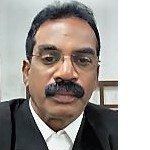 T. Kalaiselvan, Advocate
(Expert) 04 May 2021

You may serve the notice period as per the conditions of the employment offer letter or at least you should have indicated that you compensate the company with the amount equal to the unserved notice period after you are relieved and request for issue of experience letter as well as relieving order.
If the company is reluctant to furnish the experience letter and relieving letter then you may resort to legal action by first serving a legal notice on them demanding the same and then can approach appropriate legal forum for necessary reliefs.

Querist : Anonymous (Querist) 05 May 2021

how i can attach document here? any option to do that. I wanted yo show exact terms.
---