Lawyer's conduct

Abu Thalha
(Querist) 06 January 2022 This query is : Resolved

A lawyer has given legal opinion favoring the valid title of a property in favor of A. Later the lawyer forgetting the opinion given, issued a notice to the seller in whose favor the opinion was given. What shall be liability of the lawyer concerned.

P. Venu
(Expert) 07 January 2022

Seeking legal opinion is a one-time engagement. On each occasion he would have given the opinion based on the facts and circumstances disclosed to him.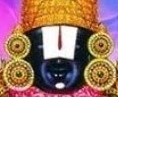 kavksatyanarayana
(Expert) 07 January 2022

Yes. Very well explained by the above learned expert Mr. P.Venu sir and I agree with his advice.

Dr J C Vashista
(Expert) 08 January 2022

Show the documents to another local prudent lawyer for better appreciation of facts and professional advise.

K Rajasekharan
(Expert) 08 January 2022

Even if the lawyer genuinely believes that A, the property seller, has a clear title as per his examination of the documents, there is nothing wrong on his part to take up the Vakalath of the other party.

He has every right to serve as a lawyer for the other party and send notice to A. There is nothing unethical in it.

The lawyer can argue the points what the other party wants him to speak in the court. The lawyer is only a learned professional performing just as a tool on behalf of the party.

Even though lawyers give some expert opinion, it is the court that has the authority to decide on such issues if some other party challenges the ownership in the court.


Abu Thalha
(Querist) 08 January 2022

Every opinion given by experts deserves applause. Great views indeed.
---