Land in haryana occupied illegally

Querist : Anonymous (Querist) 03 October 2022 This query is : Open

Land has been occupied illegally even after court case decision to hand over the land to the owners almost 50 years back. The owners could not persue to take possession of the land at that time as the occupant was involved in murder of his own brother who was also an occupant at that time.
Now the owners are getting calls from occupants to transfer the land in their name for some meagre amount.
Can the owners get the correct value of the land. How can this be done. Please advise .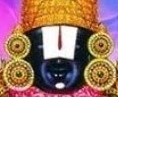 kavksatyanarayana
(Expert) 04 October 2022

Court ordered 50 years back and now who knows who?

Sourav Das
(Expert) 05 October 2022

Issue legal notice to occupants, then file suit for eviction. After that, matter may be amicably settled.

P. Venu
(Expert) 05 October 2022

The facts, as posted, are less than convincing.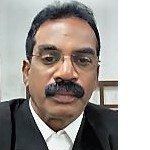 T. Kalaiselvan, Advocate
(Expert) 07 October 2022

You do not have to compromise for a low ratre.
You can deny and quote your own rates, if they are okay proceed or you can take steps to evict them.

Querist : Anonymous (Querist) 08 October 2022

As the occupant has been involved in murder of his own brother and once on visit they show criminal behaviour, the owner is not able to understand how to persue the matter. Please advise a way where the life risk to the owner does not come.

P. Venu
(Expert) 08 October 2022

The alleged criminal nature of the alleged encroacher is not at all a constraint in filing execution petition and enforcing eviction through the competent court. The query suggests to be too hypothetical.

Querist : Anonymous (Querist) 10 October 2022

Thank you for your response.
Adding to this the owner of the land are almost 12 individuals and the land is not divided into their parts separately. Some of them are interested to deal for the sale of the land and the others are not. Can few of the individuals who are interested sell some portion of the land without the consent or without the no objection of the others ?
If yes then what is the procedure for the same?

Querist : Anonymous (Querist) 11 October 2022

Request your response to the query.

Querist : Anonymous (Querist) 12 October 2022

Awaiting your response.
---