Kindly guide me

siva
(Querist) 03 March 2009 This query is : Resolved

Sir,

Iam Siva from A.P.

I want to file PIL Appeal at Hon.Supreme Court of India. The issue was related to our Constitution.(Kindly excuse me for not giving details).

But, I don't know how to approach. Kindly suggest me the way I have to proceed and also provide me references of expert lawyers in Constitutional Law.

And also I want to know about approximate cost I have to incur. Kindly Guide me.

Thank You.

ANANDARAJ
(Expert) 03 March 2009

sir,
you may contact supreme court legal aid center so that they may guide you.

AEJAZ AHMED
(Expert) 03 March 2009

In addition to the reply of Mr. Anandraj:

LEGAL AID & ADVICE

By Supreme Court Legal Services Committee:

With a view to provide easy and inexpensive access to this Court and to give legal advice, Supreme Court Legal Services Committee has been constituted under Section 3A of the Legal Service Authorities Act, 1987. The Committee is headed by a sitting Judge of the Supreme Court and includes distinguished members nominated by Chief Justice of India.

(i) Eligibility: It provides free legal aid to litigants whose annual income does not exceed Rs. 50,000/- p.a. It also provides free legal assistance to *persons belonging to Scheduled Castes/Scheduled Tribes, *women, *children, *disabled persons, *victims of trafficking in human beings, *victims of mass disaster, victims of ethnic violence, caste atrocities, flood, drought, earthquake etc., *persons in custody and industrial workmen, irrespective of their financial means. However, no legal aid is given in matters of defamation, malicious prosecution, perjury, contempt of court, elections, economic offences (except to victims of the offence), offences against social laws such as Protection of Civil Rights Act and Immoral Traffic (Prevention) Act.

(ii) Procedure: A person seeking free legal aid through the Committee has to apply to its Secretary at 109 Lawyers' Chambers, Supreme Court Compound, New Delhi in the prescribed form, available free of cost in its office as well as through E-mail or from nearest Legal Services Committee. He is required to enclose the prescribed documents along with the application form. For obtaining legal advice one can call on in the office between 10.30 A.M. to 5 P.M., on a working day. There are no charges for legal advice. 102 Advocates-on-Record and 9 Senior Advocates are presently rendering free legal aid through this Committee. It also has a full time Legal Services Counsel-cum-Consultant. The Committee has its own website, namely, www.sclsc.nic.in and it also answers the queries of litigants through E-mail. No expenses are payable except cost of attestation of affidavit and postal charges.

So, Dear Siva, kindly either contact or apply on following address:

109 Lawyers' Chambers, Supreme Court Compound, New Delhi

OR go through the following sites:

http://supremecourtofindia.nic.in/

http://tempweb97.nic.in/sc-efiling/index.html

PALNITKAR V.V.
(Expert) 03 March 2009

Mr. Aejaz as usual has given very good information that can be used by any litigant who need legal aid. Thanks.

Guest (Expert) 04 March 2009

Any case in the Supreme court can be filed by the petitioner himself or through advocate-on-record. Either the senior advocates or advocates enrolled in Bar Council are not entitled to file the cases but these two categories along with advocate-on-record can appear and present (argue) the case before the supreme court.
PIL is normally filed under Article 32 (writ jurisdiction) of the Constitution of India. In supreme Court, proforma has been prescribed for filing writ petitions, which include PIL. Now, your first duty is to find out one advocate on record, which would be available on internet and advocates-on-record have their association and web page. After finding out the advocate on record, with his help or without his help, you can find out a senior advocate to put your case before the S.C.
In my opinion and experience, free legal aid will not give scope to file PIL.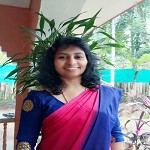 Adv.Shine Thomas
(Expert) 05 March 2009

I agree with My Friends

siva
(Querist) 05 March 2009

thank you sir.

B.B.R.Goud.
(Expert) 07 March 2009

you may pleased to contact the central legal service authority, in the supreme court of india premises, under legal service authority act, you can get the solution

ritu bhadana
(Expert) 02 April 2009

i agree with all my ld. friends
---
You need to be the querist or approved LAWyersclub expert to take part in this query .