Jungle vahivat (occupancy) in survey settlement

Querist : Anonymous (Querist) 03 January 2021 This query is : Resolved

in which procedure or law jungle vahivat (occupancy) mutation entry carried out by settlement officer or in which commentary jungle vahivat (occupancy) mutation entry available.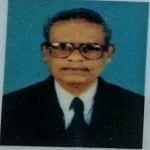 Isaac Gabriel
(Expert) 04 January 2021

If you have documents, apply to the revenue authorities with tax recipes, occupancy rights etc foe mutation.

P. Venu
(Expert) 04 January 2021

The facts posted are insufficient to offer any meaningful suggestion.

Dr J C Vashista
(Expert) 05 January 2021

Incomplete and vague facts.
It would be better to consult and engage a local prudent lawyer for appreciation of facts/ documents, professional advise and necessary proceeding.

Rajendra K Goyal
(Expert) 05 January 2021

Please state clear material facts of the problem if any. Seems examination question.

Querist : Anonymous (Querist) 20 January 2021

it is related to first Land survey settlement regarding agriculture land,in British rule revenue authority (Jamabandi department) in Maharashtra declare resurvey of agriculture lands.at the time of survey settlement survey officer decide or verify ownership piece of land and assess revenue any and confirm revenue records. but at that time survey officer found the he will not able to decide ownership and ownership is disputed then survey officer recorded possessor name by 'jungle vahivat' (jungle occupancy) in revenue record.
i requested to us, Please give me name of any book or commentary or case law in which this procedure mentioned.

Guest (Expert) 20 January 2021

You could verify whether " Bombay High Court committee" (2)PDF uploaded by Jawwad Iqbal Chowdhary would be helpful to your purpose
---