Issue with my ex-employer

Narayanan kv
(Querist) 14 May 2022 This query is : Open

Sir/Madam

Myself Narayanan , At present am an farmer .Earlier I was working with a partnership firm from 2009-2021
( Job confirmed on 2011) . They are doing multiple business like mining - retail (Petroleum-product) and etc..No appointment letter was issued. They started to pay pf after 2011-jun. first three years i was worked in site ( contract work done by company) duty assigned by my supervisor. After that I was transferred to Head office in 2012 No transfer letter everything is in oral. From 2013 I was working in head office as an assistant
( designation mentioned in pf slip & salary certificate) . company has two petrol pump and doing retail business . Each outlet has manger and cashiers and they were doing purchase , sales remit cash in bank and they will submit report to head office . My work starts here , receive the data's ( reports from branch-outlet) and summarize and forward to my seniors. I was doing the work as directed by chief accountant and gm. it was going on. meanwhile in branches they started to give credit to customers. At on stage it was in crore . I was informing everything to chief accountant/ gm in written and oral on daily basis. I was entering data's in computer received from branches/outlet and generating reports . That can be viewed by every one of my superiors . Also I was making cheque payment to buyers - all are accounted as directed by accountant and gm. no cash transactions involved with me as the sales is done by branches. i do make bills payment and entering data's and filing Gst returns and submitting reports. at one stage company couldn't meet daily payment because of increase in credit sales and matter has taken to managing director, branch managers was called to head office and conduct a meeting and both branch managers assured and assigned to collect the entire outstanding and gave a written statement that they are responsible for outstanding and cash suspense. It was happen in Nov 2020. salary has stopped to branch managers from Nov 2020. It is surprised no salary for me also for dec 2020. Both branch managers was not come to office form Jan 2021. but I was going and advised by gm/chief account to go for collection / and pick cash from branch and deposit in bank/ various duty. till mar 2021 I didn't get my salary in Apr i got my dec salary then In May I got my Jan salary & in Jun I got my Feb salary. I was asked to stop all head office duty from Jan 2021 and sent to collection and cash pick up duty. in Jun 2021 new person was appointed for my seat in heat office. In 25'th Jun 2021 I went to head office I was no seat to sit and no work was assigned to me and got no proper reply. Next day onward I stop to going office and sent resignation to head office by mail in 1st Jul 2021. I got reply that it was kept pending due to not hand over the sales /purchase details and accounting related statement. But IT- incometax return has been filled for the entire period.

my resignation letter I-7-2021

Sir,
Due to tight corner, I am unable to continue my service; hence I may be relieved
from service with immediate effect. My settlement may be settled at the earliest
please.
Thank you for opportunities you have provided me over the past ten years.
Thanking you

Reply from Head Office 3-7-2021

Dear Mr.Narayanan,
Please note that you have not properly handed over the documents handled by you and also the
pending collections of both the outlets for which you are accountable. You have not attended office
after the lock down has been lifted by the State Government. In view of this, we are unable to accept
your resignation and your relieving has been put on hold.
You are hereby instructed to properly hand over the documents and collect the pending payments
failing which, we may be forced to take appropriate action.

My reply 5-7-2021

I was appointed as Asst., merely doing the work of book keeper with the proper supervision of Chief Acct. & GM. I am not holding any Official documents, I immediately submitted everything after the task was completed by me, to the Chief Accountant/ higher Official to finalize, audit/inspection and for further action.
All the credit sales are provided by the Branch Managers at their own discretion (in this connection the branchmangers already submitted written assurance/Undertaking for outstanding).While the Branch Managers are goingfor collection, myself accompanied only (with Office Interest, in my own vehicle without getting any allowances for my accompany), that too, as asked by the GM & Chief Accountant. Immediately after accompany, I have reportedeverything to the GM and Chief Acct.

In this situation, I wish to recollect one incident, during accompany with the Manager, one party used
vulgar/unparlimetray words against me (threatened me that, he will murdered me) and attacked me with Chair. I immediately reported this to GM & Chief Acct., but till date, no response/action from the Office to protect me. For the past 2-3 Months, I am not receiving any salary from the Office. Moreover, in the present situation ( Covid 19), it is not advisable to travel in the crowded Buses. And also the Petrol rates are high, I am unable to spend any penny from my pocket, without getting salary or any transport expenses.
In the meantime, you have appointed new one in my post and no seat available for me to sit and also you have already taken back all the documents and left me alone without assigning any work.

You are all aware of that, I have worked sincerely without any office of profit except my salary, in good faith and without any negligence that too, under the supervision of GM / Chief Acct,. If any action for good faith, then I will prove my side. No one left the job in the present situation, that too with good salary. I am leaving the job for survival (to safeguard me from Corona virus -as no one is left , except me to take care of my aged mother).That is the only reason for quitting job. Hence, I request you to accept my resignation, relive me and process my settlements at the earliest please.



Recently in Apr 2022- I got same in register post and replied the same to head office by registered post.

Today morning (13-5-2022) I got phone call from commissioner office and asked me to come for an enquiry against the complaint on me from my ex employer.

Please advice me am sleepless for last four years ..... time is very short am feared..... what is my mistake here
how to handle this situation. is it civil or criminal? how to handle this situation tomorrow morning i have to go commissioner office please advice me ..... am sleepless and couldn't concentrate with my personal work
. i never enjoyed a penny of money from office except my salary. am sure about that.



Thanking you

Narayanan K.V.

Recent update misappropriated complaint given on me for Rs.3500000/-

Dr J C Vashista
(Expert) 15 May 2022

Be brief and specific for consideration and obligation of experts on this platform.
It will be better to consult and engage a local prudent lawyer for proper appreciation of facts, professional advise and necessary proceeding.

Narayanan kv
(Querist) 15 May 2022

Thanks for your advice sir..... I have contacted one lawyer......... pls let me know if i visit police station will they remand me...... because my lawyer and my well wishers are saying like that..
Honestly am say I never did any misappropriation during my service....... please advice...

Pradipta Nath
(Expert) 15 May 2022

Long and prolonged query. If you apprehends arrest, you can go for anticipatory bail and then obviously engage a lawyer to defend yourself.

Narayanan kv
(Querist) 15 May 2022

Thanks pradipta Nath sir for your advice


Narayanan kv
(Querist) 15 May 2022

if any can give more details about approaching commissioner office tomorrow..... am going along with my lawyer.......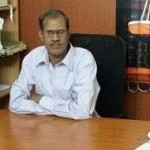 KISHAN DUTT RETD JUDGE
(Expert) 16 May 2022

Dear Sir,
Please brief in your submissions. You may redress your grievance by approaching the labor department under Section 12 of Industrial Disputes Act or get issue a legal notice and file a civil suit thereafter if you so advised.
==============================================================
Section 12 in The Industrial Disputes Act, 1947
12. Duties of conciliation officers.-

(1) Where any industrial dispute exists or is apprehended, the conciliation officer may, or where the dispute relates to a public utility service and a notice under section 22 has been given, shall hold conciliation proceedings in the prescribed manner.

(2) The conciliation officer shall, for the purpose of bringing about a settlement of the dispute, without delay, investigate the dispute and all matters affecting the merits and the right settlement thereof and may do all such things as he thinks fit for the purpose of inducing the parties to come to a fair and amicable settlement of the dispute.

(3) If a settlement of the dispute or of any of the matters in dispute is arrived at in the course of the conciliation proceedings the conciliationofficer shall send a report thereof to the appropriate Government 1 or an officer authorised in this behalf by the appropriate Government] together with a memorandum of the settlement signed by the parties to the dispute.

(4) If no such settlement is arrived at, the conciliation officer shall, as soon as practicable after the close of the investigation, send to the appropriate Government a full report setting forth the steps taken by him for ascertaining the facts and circumstances relating to the dispute and for bringing about a settlement thereof, together with a full statement of such facts and circumstances, and the reasons on account of which, in his opinion, a settlement could not be arrived at.

(5) If, on a consideration of the report referred to in sub- section (4), the appropriate Government is satisfied that there is a case for reference to a Board, 2 Labour Court, Tribunal or National Tribunal,] it may make such reference. Where the appropriate Government does not make such a reference it shall record and communicate to the parties concerned its reasons therefor.

(6) A report under this section shall be submitted within fourteen days of the commencement of the conciliation proceedings or within such shorter period as may be fixed by the appropriate Government: 3 Provided that, 4 subject to the approval of the conciliation officer,] the time for the submission of the report may be extended by such period as may be agreed upon in writing by all the parties to the dispute.]



Narayanan kv
(Querist) 17 May 2022

Thanks Kishan Dutt Sir for your valuable advice........ Yesterday I went to commissioner office and i have received summon for the complaint on me. I have to attend the enquiry on 18.5.2022 at 6.00 pm...

Dr J C Vashista
(Expert) 19 May 2022

Proceed as required.
Best of luck

Narayanan kv
(Querist) 22 May 2022

I have appeared before AC on 18.5.2022 evening for enquiry - My name has included in the complain at last followed by both branch managers and I gave my explanation in written. I was informed the I will be called again if required.
---