Injunction suit

somnath_maitri
(Querist) 24 February 2009 This query is : Resolved

I intend to fille an injunction suit, pertaining to some illegal construction, in a civil court. I do not want to approach any lawyer as I think I can plead on my own behalf. If anybody can give me a proforma for filing injunction suit, then i will be most obliged to you all.





Regards





Somnath Maitri


PALNITKAR V.V.
(Expert) 24 February 2009

No such proforma can be given here as would perfectly match with the facts of your case. But in general you have to plead how the construction is illegal and how your interest is affected. Besides please go through the provisions of CPC which lay down what a plaint must contain.

ARVIND JAIN
(Expert) 25 February 2009

We cant feed and teach the law here.

AEJAZ AHMED
(Expert) 25 February 2009

DEAR SOMNATH,

At the one hand you are saying:

" I do not want to approach any lawyer "

on the other hand requesting with the "LAWYERS by aproaching here into the 'LAWYERSCLUBINDIA', to furnish a Proforma for filing and Injunction Suit.

As per you, when you yourself can, as sying by you :

" I think I can plead on my own behalf".

Better to carry on yourself, go through the books on following Topics:

What is an Injunction ;

What is the Suit & Plaint;

How to Draft an Interim Application;

What shall be the necesary Requirement to get Inteim Injunction Order from the Court;

How to draft a plaint;

What are the dispute/litigation and how to comose the same in plaint;

What shall be the Pleadings;

How to Calculate & pay the Court Fees;

How to file a Case;

How to Satisfy the CMO/Superintendent of the Court to satisfy him to Number a Case and put the file on the bench of the Judge on the same without objections;

How to represent and submit Argument before the Judge;

How to Satisfy the Judge by your pleadings and submission in getting Interim Injuction Order;

And, If you got, an Injunction Order from the Court, then how to follow up the remaining proceedings; in preparation of Interim order in Court Offices and Sections;

And last but not leat, how to get serve the same Injunction Order and Notices on the Respondent/Oponent through Bailif/Nazarat section.

So, as per me if you can do all this, without any difficulty and hurdles, before to start or completion of the illegal Construction in question, then you can carry on.

AND FROM ME VERY MUCH GOOD LUCK TO YOU.




sanjeev murthy desai
(Expert) 25 February 2009

Dear Somnath_maithri,

best of luck for your case.

M. PIRAVI PERUMAL
(Expert) 25 February 2009

I agree with Mr. Aejaz.

Kamlesh soni
(Expert) 26 February 2009

I agree with Mr. Aejaz.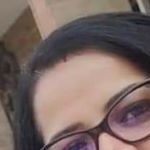 RAKHI BUDHIRAJA ADVOCATE
(Expert) 04 March 2009

I do agree with Mr. Ahjaz Ahmed.

Bindu
(Expert) 05 March 2009

I agree with Mr Jain & Mr Aeejaz Ahmed

---
You need to be the querist or approved LAWyersclub expert to take part in this query .