In Compromise whether parties are necessary to be present?

Vikram Chandra
(Querist) 27 November 2008 This query is : Resolved

Respected Sirs,

My Query is - Whether parties are necessary to be present on the day of compromise along with the counsels. Specifically, if the Plaintiff attends the court along with his counsel and reports before the court that he had no further issues with the defendant and the matter can be decreed as per Or.23 R.3. Further,can the counsel on behalf of defendant say that his client is not in a position to attend the court but he has no objection to carry on with the compromise. Whether the defendant should file any petition seeking his dispense of physical presence inview of his counsel's presence. Can the court decree the suit as per the wish of the counsels of plaintiff, defendant and the presence of Plaintiff.

Tribhuwan Pandey
(Expert) 27 November 2008

as per law compromise is to be verified in the presence of parties before the court or court officer authorised by the Court.

smilingadvocate
(Expert) 27 November 2008

Any comprimise except the comprimise of matrimonial matters the advocate can appear in place of the party by filing a special vakalath, and the party appearance can be dispensed, it totally depends upon the compromise what is being effect.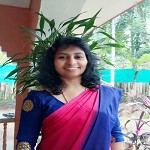 Adv.Shine Thomas
(Expert) 27 November 2008

The parties are not necessary to be presented before the court on compromise U/or.23 r.3.The expression 'compromise' under this order includes a joint statement of the parties concerned 'or'(not and) their counsel recorded by the court.

K.C.Suresh
(Expert) 28 November 2008

In civil matters a joint petiton is insisted for compromise. but in criminal cases for pvt complaint if the complaint submir=tted that the complaint is not pressed that is sufficient.

anonymus
(Expert) 28 November 2008

The terms of compromise must be read over to the parties and be accepted by them before court and only then the court can record the compromise and pass a decree. This is to ensure that the compromise is true and to satisfy the court that all the parties have really agreed to the compromise. Unless the court makes an endorsement to this effect in the compromise the same can be challenged by any of the parties.

M. PIRAVI PERUMAL
(Expert) 28 November 2008

Presence of parties before the Court is must for recording compromises.

Vikram Chandra
(Querist) 28 November 2008

I Thank U all for your valuable suggestions.

regards,
vikram.

A. A. JOSE
(Expert) 28 November 2008

The opinion rendered by Shine is correct.

Rajan Salvi
(Expert) 28 November 2008

Vakalatnama says ' act,appear and plead'. the term 'act' includes compromise hence presence of parties is not necessary. however it would be better if the Advocate obtained written instructions from his client to compromise - to avoid future problems.
---
You need to be the querist or approved LAWyersclub expert to take part in this query .