Impounding registration

Querist : Anonymous (Querist) 02 December 2022 This query is : Resolved

Good Afternoon Sir
My self Nalla Prashanth from Warangal District Telangana State.
Sir here my request is my grandfather was purchased agriculture land 2.17ac land and he saled some of land 0.30guntas to others.
and remaining land was did a notary to his son's as partition.
Now how can i can proceed to do notary as a registered document as legal authority of our land please help me sir

Querist : Anonymous (Querist) 02 December 2022

Help me sir to get impounding registration as our property as legal

P. Venu
(Expert) 02 December 2022

What do you mean by "remaining land was did a notary to his son's as partition."? Please post complete facts.

Moreover, the facts posted lack clarity.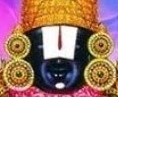 kavksatyanarayana
(Expert) 02 December 2022

Yes. To his son as Partition is not correct and it may a gift. So your query requires clarity with full facts.

Dr J C Vashista
(Expert) 03 December 2022

Your grandfather was competent to dispose off his self-acquired property, however, notary document is invalid for transfer of title of any portion of the land.

Facts posted are disjointed and vague which do not communicate meaningful statement.

It is advisable to consult and engage a local prudent lawyer for appreciation of facts/ documents, proper advise and necessary proceeding.
---