Illegal threat for arrest

Kumar Krishan Agarwal Advocate
(Querist) 06 December 2009 This query is : Resolved

1. Suppose one aggrieved party made a complaint to local area Police station(P.S) about the offence.
In bounce back the other party also made a cross complaint after some time at same (P.S).

The SHO/SO threatening that if both parties not resolve the matter and make a compromise application then he will sent to custody and after that you will have to apply for Bail.

What is the way to tackle such situation wisely so that if no compromised will be executed by the complainant he will not arrest by SHO/SO and the reputation of the party will be safe and causes no harm.


2. Suppose if the police officer try to arrest the advocate on any baseless allegation then how it be prevented for being arrest so no harm of reputation of an advocate will be caused.

a). How the advocate tackle his own arrest without the pen, paper and law book etc ?

b). What the legal action will be taken against wrong police officer after free on Bail from court.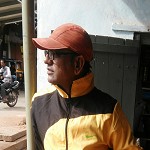 adv. rajeev ( rajoo )
(Expert) 07 December 2009

No one can stop the police from arresting the person, they are police, they are money minded, if you pay the money more than the other party then they will favour you otherwise they will favour another person. Except the allegation against the SHO no other way.
Otherwise just go for the compromise.

Arvind Singh Chauhan
(Expert) 07 December 2009

There is an illegal attempt for compromise by police police can't do this and can't suppress the matter. Party should surrender before the court. Police can not be hindered from arresting any person whoever he is. If any body wants not to be arrested he can seek the relief from HC under article 226 for stay of arrest.

Raj Kumar Makkad
(Expert) 07 December 2009

1. Put all facts before the police. The police threaten is just a pressure tactic so that both the parties may arrive to some amicable solution but if parties fail then law has to take its own course and in that situation, it shall be seen who has committed the alleged offence. It is not necessary that on lodging FIR, all accused have to be arrested. After investigation, if found only required accused in arrested and is produced before the concerned court. Even if FIR is lodged then bail before arrest can be applied.

2. Aply for Anticipatory bail.

a). There is no procedure to tackle the situation without pen, paper and court except illegal means.

b). No person can do anything after freeiing from bail only against the police. First see the result of the trial and if freed from the case only then complaint can be filed against the complainant and the State.

Kundan Kr. Singh
(Expert) 07 December 2009

sir,
you can made written complainant to the senior police official against SHO. no body is above the law.if you not want to compromise the matter police can`t compell you.thereafter police threat you go to the court for best remeady.
kundan

N RAMESH.
(Expert) 07 December 2009

I agree with exact answer of Makkadji.

Being an advocate does not give any special right. All are equal before law.
---
You need to be the querist or approved LAWyersclub expert to take part in this query .