I have proper title of property but some relative gave false

Querist : Anonymous (Querist) 25 December 2021 This query is : Resolved

I have proper title of property but some relative gave false statement to buyer of mine property that he also owns property but will need some time to show papers

So the buyer of mine property hold mine payment (given token amount only) ,
now if i have gotten the full amount from buyer i would have deposited all that money in bank or invested to earn interest on that amount. i have lost very much interest till now

i have registry in mine name but because that relative dont know this he is thinking he can get mine share in mine property if he troubles me in court he has filed false case in court to proof buyer he is telling truth and bought some time this way and i am getting 2 months date in court approx . suppose today is hearing in dec i will get approx feb date

ok now after i win in court which type of case i should file aganist him for mine legal fees , for wasting mine time says some months for loosing interest on money . is that defamtion suit and can i file defamation suit if the case is still running in court
or how to claim only damages for loosing interest on money is this called defamation suit.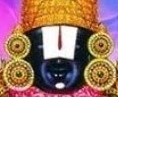 kavksatyanarayana
(Expert) 25 December 2021

Your query is not at all clear. To my understanding, your relative filed a case, then you cannot sell the property. So don't take the full amount. It risks. So obtain only less advance from the buyer and execute sale agreement for the money advanced.

Querist : Anonymous (Querist) 27 December 2021

Ok . but this relative dont have name in registry and mutation just for troubling me he told buyer he will show papers and this was 1 year ago s buyer lost confidence in me . but when he give false statement in writing does this case comes in 420 act or in which act . like he told give me 25 to 30 %
amount and i will go away and keep quiet .
because he is using all this against law
also if i have sold property i would have deposited that amount in bank to earn interest on it
in which act i can claim lost interest from this relative
thanks for replying sir.

G. ARAVINTHAN
(Expert) 05 January 2022

Better contest and suceed in the false case. Then give public notice in daily based on the case result.
---