How to give up nepali passport and acquire indian passport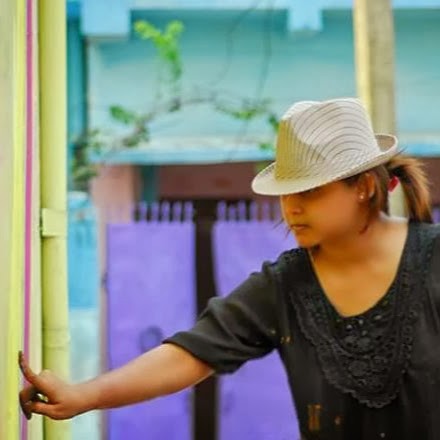 Sonal Agrawal
(Querist) 19 June 2020 This query is : Resolved

I was born and brought up in India. Later my family shifted to Nepal where I completed my studies and got a Nepali Passport, as I wasn't planning to come back to India. Now I am back to India and working here since 5 yrs. I have an Aadhar card and pan card based on my birth certificate and pay all my taxes as an Indian. I want to surrender my Nepali passport and get an Indian Passport. Please help me understand if it's possible and what is the procedure for it.

Raj Kumar Makkad
(Expert) 19 June 2020

As you are originally Indian and never left your citizenship and even hold today the documents like PAN and Adhar Card which do show your citizenship of India so it is very easy process to surrender the Passport of Nepal to its concerned authorities and apply fresh for Bharat on the basis of the documents, you are already having with you..

Dr J C Vashista
(Expert) 20 June 2020

Submit Nepalese passport to its embassy with a request to cancel it.

Guest (Expert) 20 June 2020

Refer the Nepalese Citizenship Act -- 2063 (2006 ) Any Nepal Citizen who voluntarily acquires an Foreign Citizenship would automatically lose the Nepal Citizenship..

P. Venu
(Expert) 20 June 2020

Article 9 of Indian Constitution also provides that "Persons voluntarily acquiring citizenship of a foreign State not to be Indian citizens."

Guest (Expert) 20 June 2020

Knowledge of Good English with Practical Knowledge would be mandatory . Now the Querist Lives in India with Indian Citizenship having Aadhar Card and other proofs and more over he had not obtained Nepal Citizenship after getting the Indian Citizenship. There should be some reasonable purpose in any argument with Legal Justification and not to be an time pass of the idle.

Rajendra K Goyal
(Expert) 20 June 2020

You are having Indian documents, was born in India, surrender Napali passport and apply for Indian citizenship and hence for passport afterwards.

Any citizen of Nepal who voluntarily acquires the citizenship of any foreign country shall automatically lose the citizenship of Nepal.

Or you may apply for Indian citizenship, Nepali citizenship would automatically finish.

Since you are having Nepali passport, it is advisable to apply for indian citizenship.

Hemant Agarwal
(Expert) 20 June 2020

1. DESPITE still holding Nepal Passport, you came to India and though you were not eligible, you illegally obtained Indian PAN & AADHAR card without declaring /surrendering your Nepali citizenship.

2. The above amounts to prosecutable offences of swindling, cheating, mischief, misrepresenting and now again you are misrepresenting and attempting to obtain Indian Passport.

Keep Smiling .... Hemant Agarwal
VISIT: www.chshelpforum.com


Rajendra K Goyal
(Expert) 21 June 2020

It is necessary to obtain Indian Citizenship before applying Indian Passport.

Raj Kumar Makkad
(Expert) 21 June 2020

It is strange that one of the experts is changing his replies after reading the opinion of others and in this way, his three contradictory replies are present here on the same subject. It reduces the credibility of all experts and in turn confuses the authors. Stand upon one and the single reply. If anything new has been posted in reply by another expert, we should learn more and more from that post but it do not require to against post in accordance with the previous post of another expert. Anyway, everybody is free to post his replies as many times as he can and the manner he adopts.

Rajendra K Goyal
(Expert) 23 June 2020

One has to be Indian citizen for having Indian Passport otherwise is crime.
Person having Napali passport, is citizen of that country at present.
Indian citizenship has to be obtained before filling application for Indian passport.

---