Harassment by my manager

Querist : Anonymous (Querist) 20 July 2021 This query is : Resolved

Hello All,

I wish to seek a help about my case. i work for an IT major, My manager has tried tarnish my image and has impacted my annual appraisal. Due to instances created by my manager I am forced to resign.I wish to seek an understanding on corporate law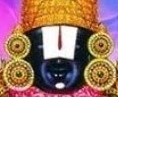 kavksatyanarayana

(Expert) 20 July 2021

So what is your idea? If you are interested you can do it.

Dr J C Vashista
(Expert) 21 July 2021

What sort of knowledge/ help do you want to know about corporate law?

Querist : Anonymous (Querist) 21 July 2021

Sir if I file a case what are the grounds? I was given a few KRA'S but no SOP was shared around completion of the KRA'S. Also weightage against goals and objectives wasn't shared in the beginning of the year.Now they are saying that a particular KRA is a showstopper when I have raised a concern that I have been rated incorrectly.



Shashikant V. Patil
(Expert) 21 July 2021

You may talk to next superior to that manager in this regard.

P. Venu

(Expert) 21 July 2021

The issues are too subjective. It is impossible and meaningless to seek any legal remedy. In fact, the only remedy is in growing with experience.
---