Guardianship & succession

Gaurav Jain
(Querist) 08 October 2022 This query is : Resolved

If both parents(mother & father) of children died in motor accident and after that Paternal grandmother was appointed as guardian of their property. While Maternal uncle is appointed as
legal Gurdian of childern in person.

As both Minor childern was injured in same accident and taken care by Maternal uncle.

While appointing Grandmother as property Guardian of minors. Property includes LIC insurance amount in the name of minors'mother & Father. Also Agricultual land and plot which was self acquired property in name of Father of minor childern. And LIC amouns if fixed deposited in Nationalised bank as per court order.

Court also guided Grandmother to Deposit yearly income from agricultural land which is she is she is getting on behalf of childern. But she was gurdian of property for 15 years but not deposited agricultural income.

Now both Minor childern turned Major one is 22 years old & another is 18 years old. So now Both major childern wants their property legally on their name. But now paternal grandmother asking share in their Property .
Grandmother is 70 years old and survived by only her younger son who staying with her along with his wife. She has no liablities further.

But Both Major childern are young,unmarried and out of them 1 is with partial disability due to same accident. Grandmother wants share from Both childern's property( LIC Amount & self acquired agricultual land ,Plot in name of father of childern),but she has some inherited/ancestral property agricultural land/Plot/House on her name. And she is not willing to give this property to both childern as per succession law and few of this property she transferred to younger son.
Even she has not complied with gurdianship order and expecting property and money from childern's property and not willing to give them their stake as per law from ancecetral property.

So what both childern should do and against which section/Law should they file which type of suit to get their property as per law.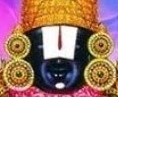 kavksatyanarayana
(Expert) 08 October 2022

Both children shall file a declaration suit in court to get their property by consulting a knowledgeable advocate.

Gaurav Jain
(Querist) 08 October 2022

Dear Sir thanks for reply. Just wanted to know if children file declaration suit. Does Grandmother of children will get property as per succession law? Also agricultural land out of self acquired property of childern' s father is property which he received after partition from inherited property where her mother also received her share already. So she should not get share in this particular property again?
Also as Grandmother not complied guardianship order by not deposting agricultural income for 15 years will this bt adjusted in Declation suit?
Any ground on which her share can be minimised seeing her age and one childern is with deformity?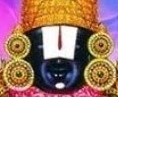 kavksatyanarayana
(Expert) 09 October 2022

Consult a local lawyer with the guardian appointment letter as without verifying cannot say.

P. Venu
(Expert) 10 October 2022

The paternal grandmother is a legal heir to the property left by her late son. As such, she has a share in the property, not as the guardian of the children but as the legal heir to her deceased son.

Pradipta Nath
(Expert) 10 October 2022

Yes file a declaration/title suit.
---