Gratuity

santosh
(Querist) 25 April 2011 This query is : Resolved

If any employee resigned and he/she completed the continious service of 4 years and 10 months. Whether the employee is liable for Gratuity or not?



Regards,
Santosh

Adv. Hemant Bhand
(Expert) 25 April 2011

Yes, Employer is under obligation to pay gratuity since you have completed 240 days in last year i.e. 5th year.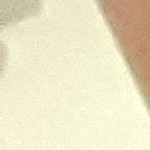 M.Sheik Mohammed Ali
(Expert) 25 April 2011

yes, right mir h.bhand, i agree

santosh
(Querist) 25 April 2011

Thank you very much sir.

Is there any case law or legal documentation?

Guest (Expert) 25 April 2011

If the employee has already served for 240 days during the last 10 months of his service the period of 10 months will be treated as if one year's of service has been rendered by him. So, he becomes eligible for gratuity under the provisions of the Payment of Gratuity Act.

santosh
(Querist) 25 April 2011

Thank You Sir,

M/s. Y-not legal services
(Expert) 25 April 2011

Thank you experts.. Today i learned this from yours..

Srajadvo460
(Expert) 25 April 2011

In my opinion he will get gratuity only after completion of 5 years of continous service and sec 2A(2) says that for seasonal establishment 240 days is a continous period but in this case he has worked for 4 years 10 mths but whether in a seasonal establishment, if yes then he can claim but if not then i think he cannot. Please clarify if i am wrong.

Guest (Expert) 25 April 2011

Dear Sraj,

Please re-read Sec 2A(2), try to reinterpret the same, and only then come forward with your doubt if you still have any.

According to the said section the employee can be of OTHER THAN seasonal eatablishment.

Sec. 2A(2) states as follows:

(2) where an employee (NOT BEING an employee employed in a seasonal establishment) is not in continuous service within the meaning of clause (1), for any period of one year or six months, he shall be deemed to be in continuous service under the employer --

(a) for the said period of one year, if the employee during the period of twelve calendar months preceding the date with reference to which calculation is to be made, has actually worked under the employer for not less than -
(i) [Not reproduced]
(ii) TWO HUNDRED AND FORTY DAYS, .......;


Guest (Expert) 25 April 2011

Dear Santosh,
You are welcome. I had to post the clarification to the doubt of Sraj first, so that you may not get confused due to that doubt.

Kirti Kar Tripathi
(Expert) 26 April 2011

he may try. but position of law is ambiguous.

Jai Karan Nagwan
(Expert) 26 April 2011

Dear experts,

postion of law is very clear, its matter of interpretation. if Section 2A of gratuity Act and Section 25B of the IDA are read together position will be clear. Secondly these are the social legislations, alwyas given with libral interpretation, which are legitimately in favour of beneficiary class. same time you can read the judgement as attached. so rule as to 4 year and 240 days is religiosly followed.

best regards,
Jai Nagwan
9711197250

Guest (Expert) 27 April 2011

Dear Kritikar,

In your opinion, in what respect the position of law is ambiguous? You may please like to clear for our knowledge, which provision of which section of law is ambiguous and how you consider that ambiguous?

Kirti Kar Tripathi
(Expert) 04 May 2011

The judgment of Madras High court is not absolute. There are judgments of Hon'ble Apex Court and Allahabad High court, which says for eligibility of gratuity 5 years service is must. Meaning there by whole 5 years are required. In last year, the employee has to complete 12 months service. However, in that 12 months 240 days service is sufficient for eligibility. The definition of 240 days occupies in Industrial Disputes Act can not straightway made applicable to definition of continuous service occurring in PGA. This definition in ID Act was amended and the said conception of 240 days is based on amended definition of continuous services in ID Act and Madras High Court has adopted the same analogy as adopted by the Apex on the basis of amended definition. But the definition of continuous Service in pGA is same as in unamended definition of I.D.Act thus conception based on amended definition can not be accepted. In Surendra Kumar sharma's case, the Hon'ble Apex Court has interpreted the old definition of continuous service and held that completing of 5 year service is must. That is why I said the position is ambiguous.
---
You need to be the querist or approved LAWyersclub expert to take part in this query .