Grandmother property

Pravin Kumar
(Querist) 29 October 2021 This query is : Open

Grandmother purchased a property of 2acres in 1956 in Tamilnadu
She sold one acre in 1963.
She was a widow .Due to explainable threatens from the co-share holders she didn't use the remaining land.
After resurvey in 1970,the Joint Patta still holds the name of my grandmother.
I made patta mutation from my grandmother name to my mother name.
The Title document is in my Grandmother name.
The nearby share holders(2 families) destroyed the boundaries and enjoying the land .
They dont have any tax paid certificates or proof of title for my grandmother property.

I planning for sub division of the property.

My query is:
1. whether the remaining land owners in the same survey land can claim adverse possession?
2.Can i file for partition suit?

Dr J C Vashista
(Expert) 29 October 2021

It is advisable to file a suit for partition and possession through a local prudent lawyer.

Pravin Kumar
(Querist) 29 October 2021

Ok sir
If they claim adverse possession will it be favour for them??

P. Venu
(Expert) 29 October 2021

Is the grandmother alive, so also your mother? Who are the legal heirs to the grandmother/mother?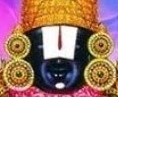 kavksatyanarayana
(Expert) 29 October 2021

How did you get the mutation from your grandmother's name to your mother's name? Is there any Will/Gift? Your grandmother purchased the properties, what is the necessity of other families? Who are two nearby holders? Your query is not clear and requires full facts.

Pravin Kumar
(Querist) 29 October 2021

My mother is the only daughter of my grandmother.

Other two families are the nearby landlords.They are no way blood relatives

Pravin Kumar
(Querist) 29 October 2021

The other two land lords are near by land owners

krishna mohan
(Expert) 02 November 2021

Since they are not your relatives, it is an encroachment. With your title deeds you can take the help of a lawyer to file a police complaint for eviction and if not yielding fruitful results you can approach the court and as advised by your lawyer after perusal of all title deeds being cited by you.

Pravin Kumar
(Querist) 02 November 2021

Can't they claim adverse posession?

P. Venu
(Expert) 02 November 2021

In a civil case, the defendant is likely to adopt (or advised to adopt) all the defenses. But that aspect need not detain from pursuing a civil action if there is a definite cause of action.

Pravin Kumar
(Querist) 02 November 2021

Ok sir
As it's been unclaimed for more than 40 years so I have asked u

Pravin Kumar
(Querist) 02 November 2021

Ok sir
As it's been unclaimed for more than 40years by us I have asked can they claim adverse possession
---